A full range of features that save you and your agents time
Streamline Your 

Marketing

with RPAiX Support Live Chat
RPAiX's Support Live Chat gives you a unique marketing opportunity by giving your customers a personal touch and providing real-time help. Customers love live chat, so sales and revenue skyrocket every time they are used.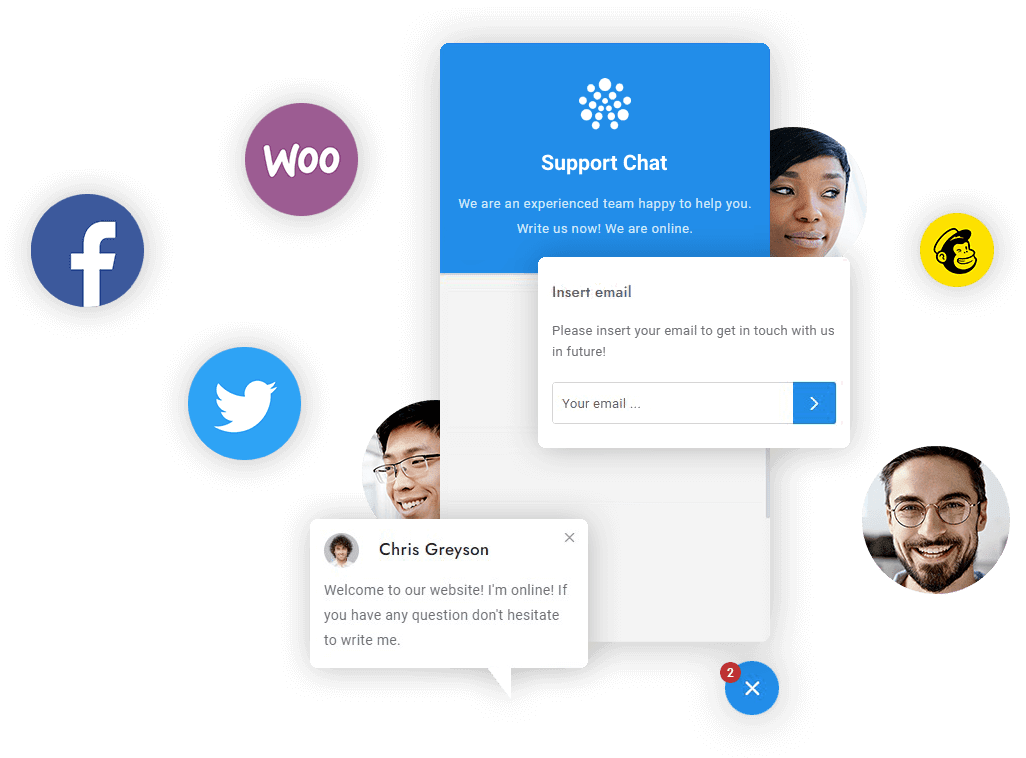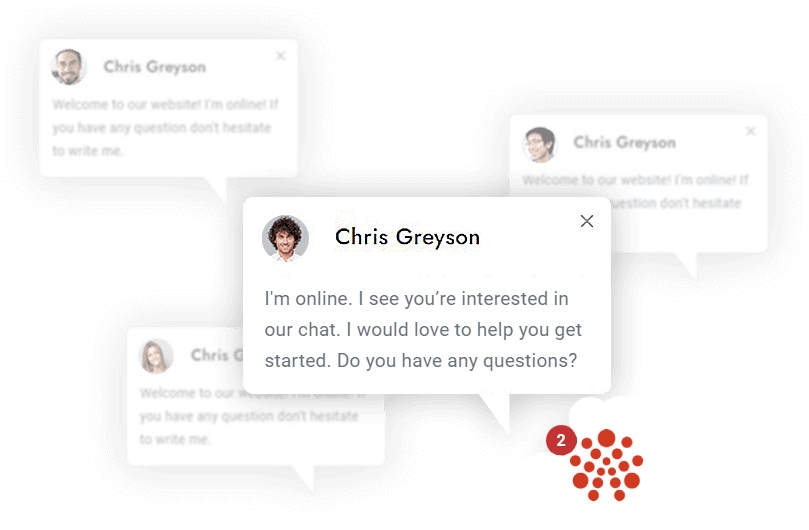 Display pop-up messages on your website. You can make your profile pictures and text stand out. Make multiple pop-ups and display them automatically for specific situations or use cases.
Multiple pop-ups

Automated pop-ups
You should send a welcoming message to users when they visit your website and open the chat. It is displayed at page load and when the user opens the chat.
Multiple options

Multiple and automated messages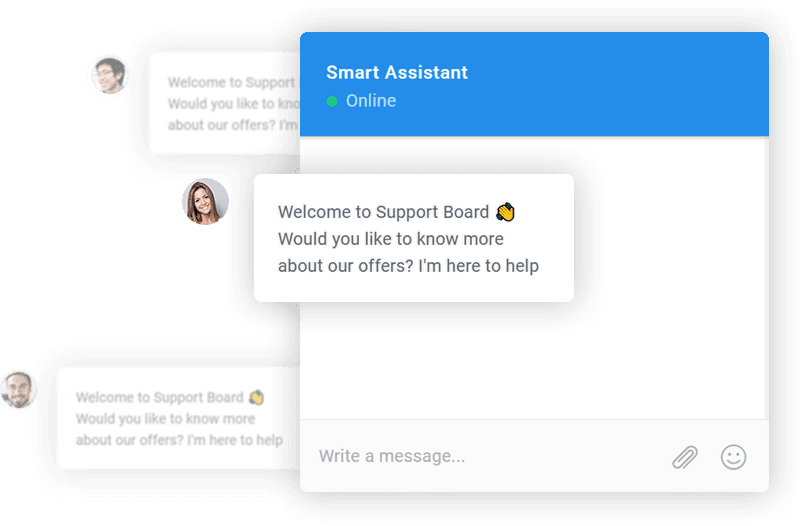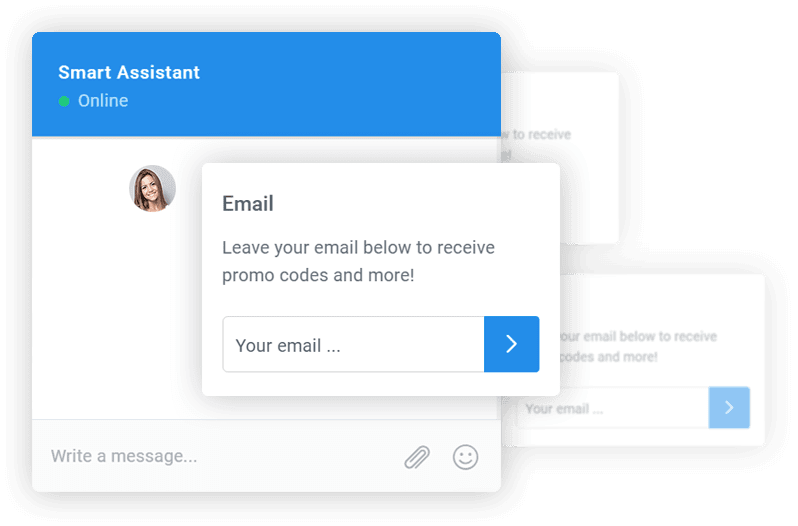 If the agent replies after 15 seconds, you can send a request to the user's email. This function can also be used when all agents are offline. Also supported are phone numbers and other fields.
Support for phone number and other field

Multilingual
You can increase your subscriber base by using live chat. Send messages to request user email addresses for setting up future confirmation emails. This feature integrates seamlessly with major newsletter providers, and is perfect for Starups and Small businesses.
Integration with the major newsletter services

Multilingual message and email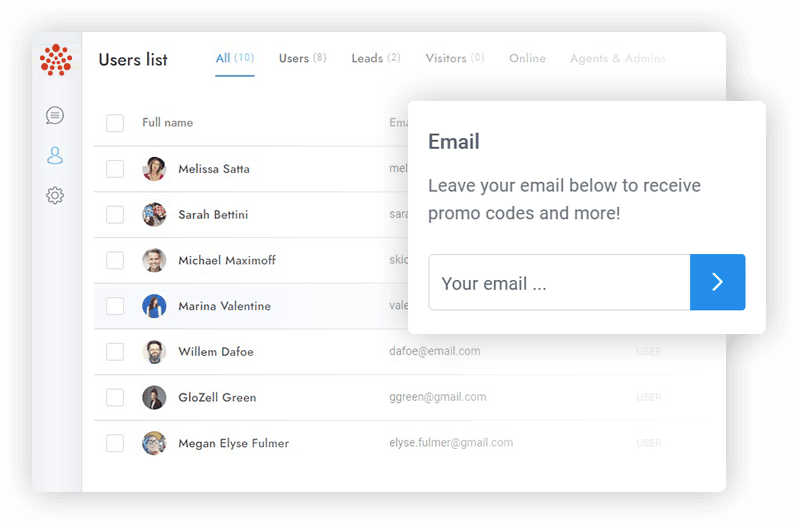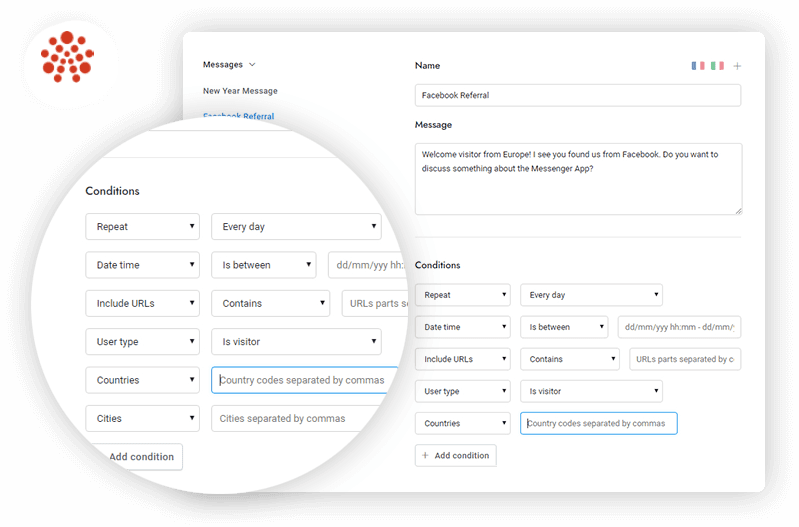 When certain conditions are met, automation can be used to send messages, display pop-ups, and customize chat design. More than 13 conditions are available, and five automation types.
Messages, pop-ups, emails, SMS, and design

More than 13 conditions
Multi-Users Direct Message
Your users can instantly receive direct chat messages, emails, and text messages. Send out notifications by automatically sending personalized messages with your custom merge fields.
Support for emails, SMS and text messages

Send messages to several users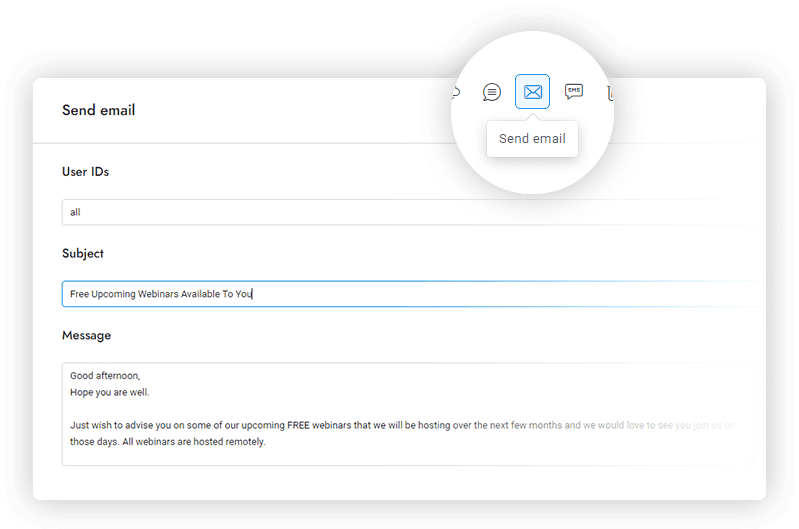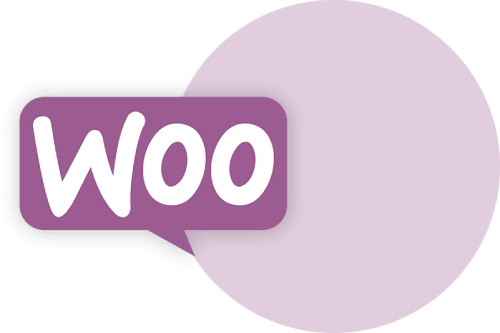 Marketing Chatbot
Combining marketing tools with the chatbot will amplify the power of these tools. The bot can automate almost everything, even answering questions related to marketing campaigns. Chatbots can automate everything, making customers happier and saving you time.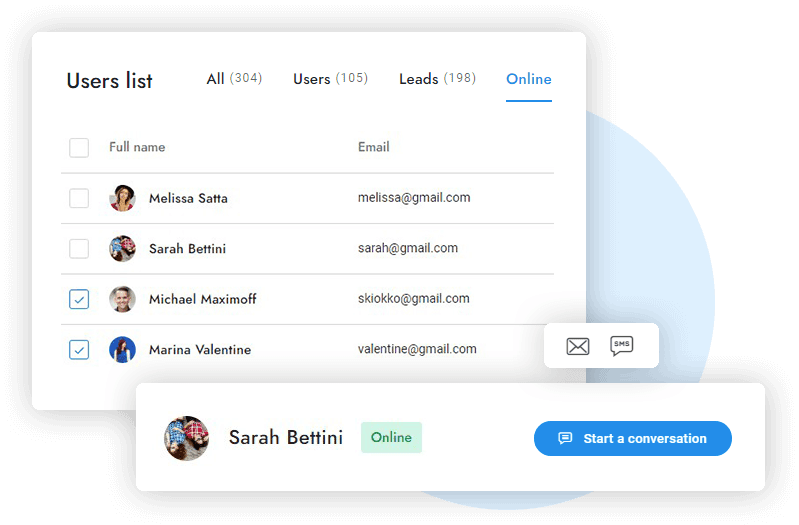 Your agents should reach out before you open a chat. Agents can view the online users from the admin area and invite any user for a live chat.
Real-time online users list

Send a message to online users
Rich Messages and Surveys
Agents can engage users by using more than ten rich messages and can combine them to create a survey. In addition, agents can insert rich messages as strings with parameters directly into messages.
10+ rich message types

Surveys
Rich message as shortcode

Custom rich messages