A full range of features that save you and your agents time
Increase

Support Efficiency

with Innovative Tools
Manage all conversations and users within a shared area. The RPAiX Support Chat will connect you and your customer.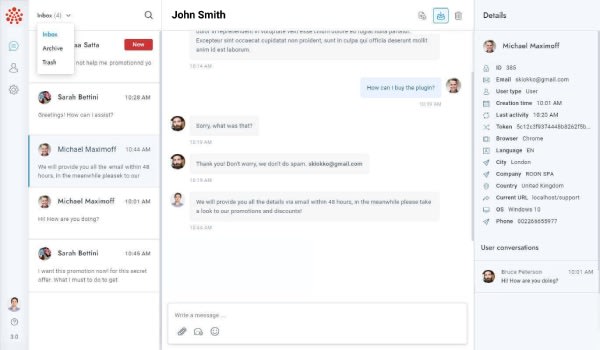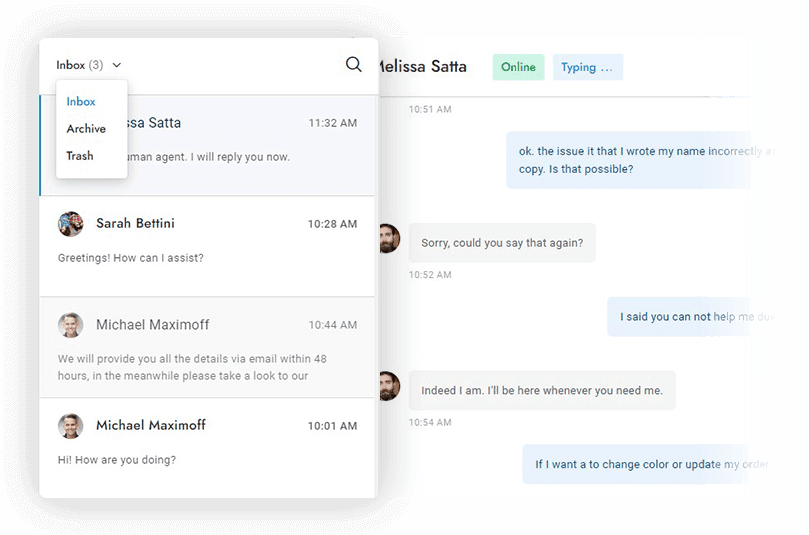 Our intuitive and user-friendly interface makes it easy for you to manage all of your conversations to enhance your sales, marketing, and customer support. Search for conversations, delete them, view the user's online status, and see when they are typing.
Delete messages

Download conversations
Search for conversations

Online and typing status
The integrated multilingual knowledge database will allow you to provide quicker customer assistance and answer fewer questions for agents. Create a help center area accessible from a dedicated page or within the chat in a few minutes.
Dedicated articles page, demo here

Search articles widget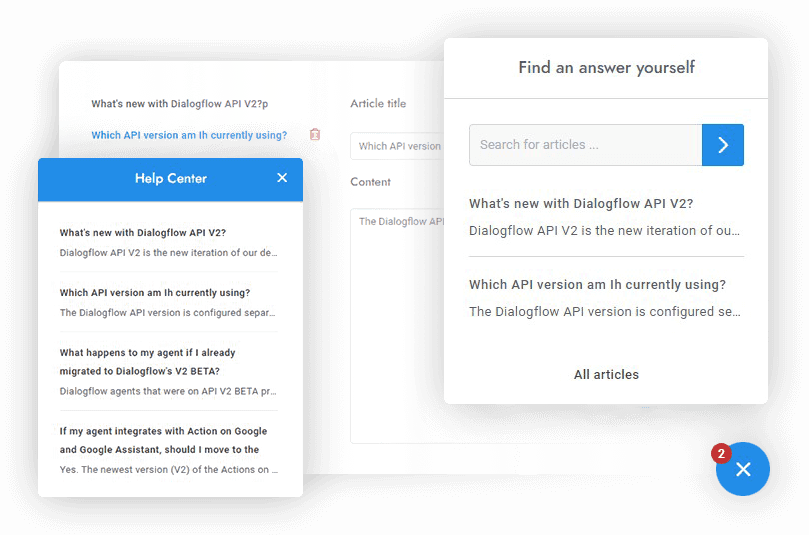 Use 3000+ Emojis to create the perfect message and format it with Slack-inspired syntax. Then, you can surprise your users by creating custom HTML messages and attaching media and files with just one click.
Text formatting and markups

3000+ emojis
Multiple attachments

Custom HTML
Save time and avoid the hassle of repeating the same tasks repeatedly. For example, you won't have to repeat the same message repeatedly with saved replies. You can also save Rich Messaging and custom content.
Insert by keyboard shortcut

Save and reuse messages
Save custom content

Save Rich Messages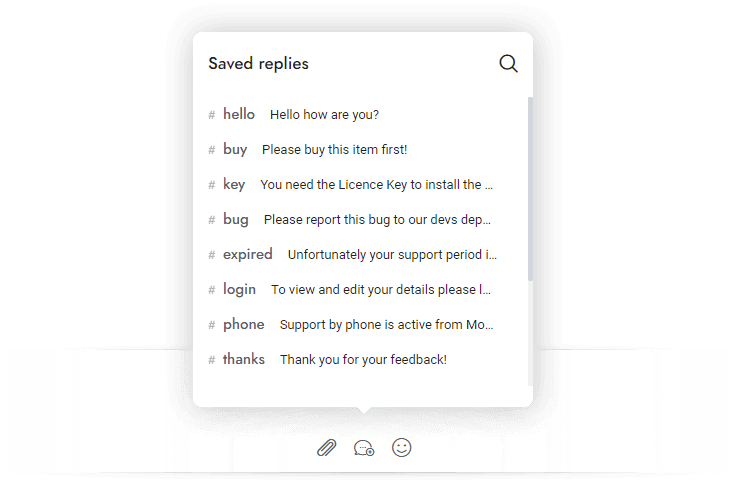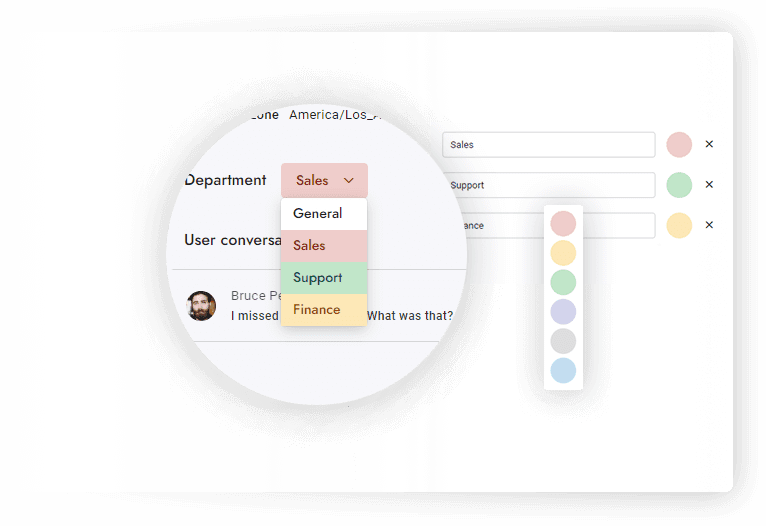 Create a conversation and assign departments to agents. Transfer rules so conversations can always go to the right person. Route conversations and send department-specific email notifications.
Department email notifications

Update conversations department
Restrict access to conversations
Notifications
Don't lose visitors. Instead, be active and engage them with a complete set of notifications.
Notifies visitors of their position in the queue and waiting time in real-time. Automatically distribute the conversations among all available agents and set concurrent chats limit.
Waiting time and queue position

Set max concurrent chats limit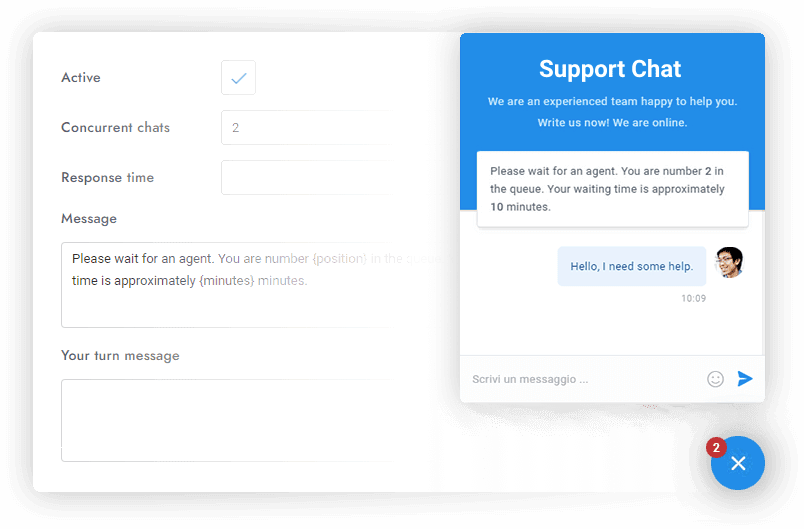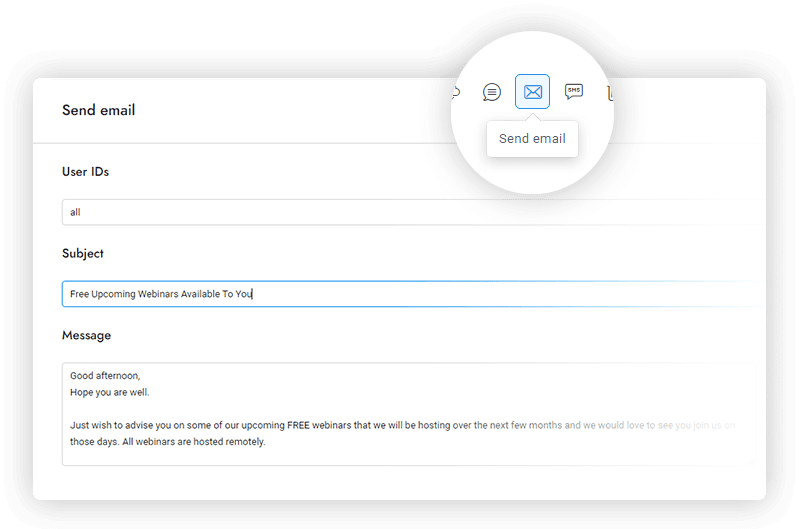 Multi-User Direct Messaging
Send direct chat, emails, and text messages to users in real time. Use custom merge fields to personalize every message and automatically send notifications.
Support for emails, SMS and text messages

Send messages to several users
Use piping to reply to user messages from your email inbox and convert emails to tickets. Users can reply to agents by email as well! Setting this feature up does not require any server-side configuration.
Reply to users via email

Users may reply by email
No server-side configuration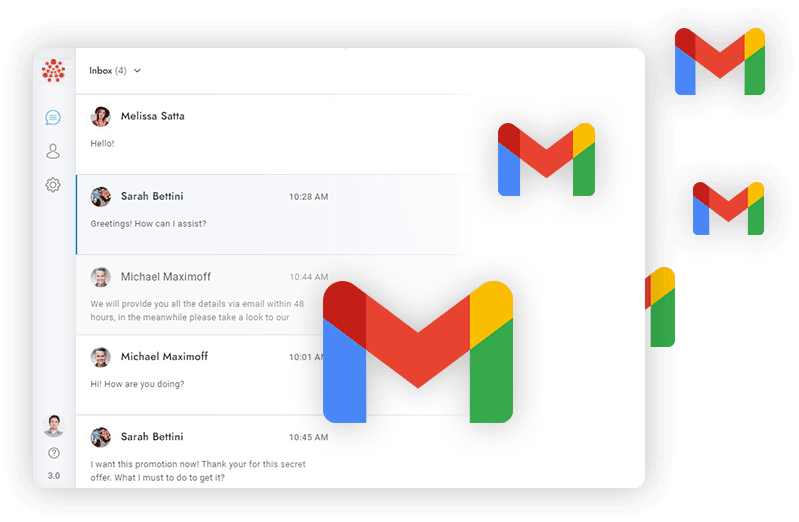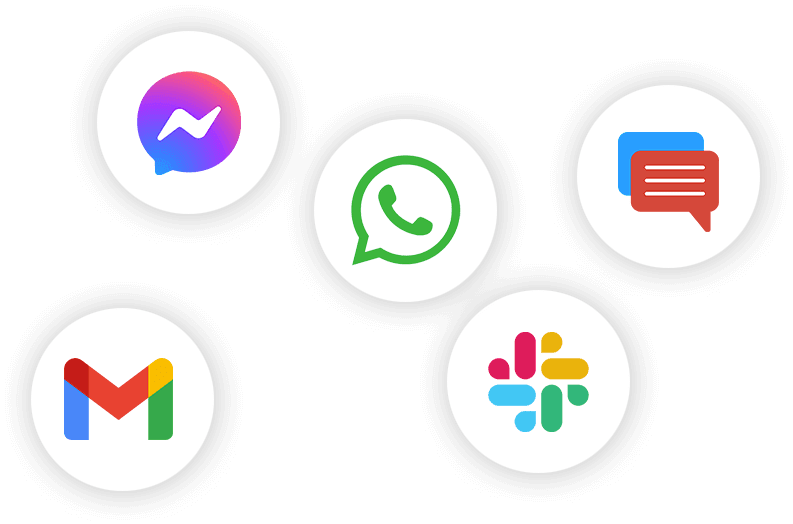 Send and reply to WhatsApp, Facebook, Telegram, texts, emails, tickets, and chat messages in RPAiX Support Chat. Save time with communication that happens in one place.
Translations in Real-Time
Use Google Translate to detect the user language automatically and instantly translate the messages to the active agent and the agent's messages to the user's language.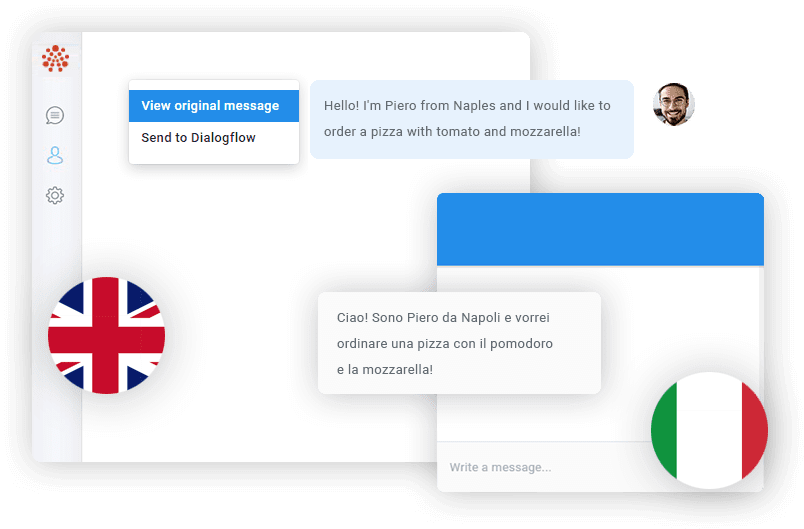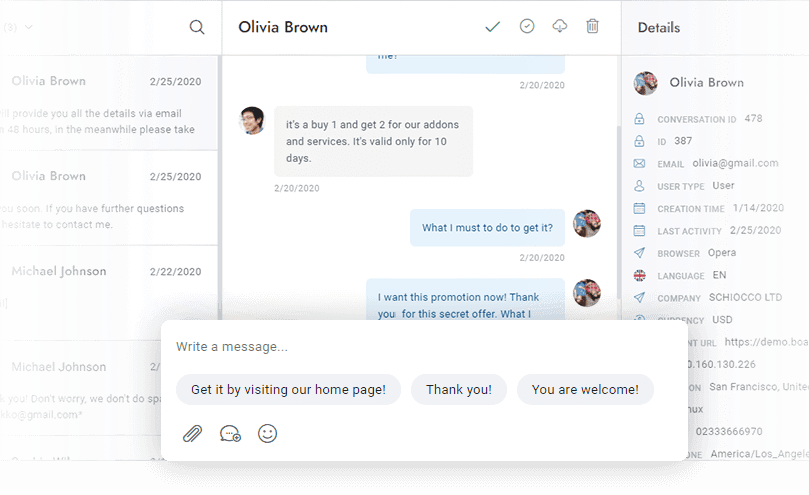 Smart Reply saves agents time by suggesting quick responses to agent messages in real-time using artificial intelligence. This feature is powered by the same technology used by the intelligent replies of Google Gmail.
Powered by Google Cloud

Google Gmail technology
Agent Assistant and Dialogflow Bot suggestions
Instantly and effortlessly eliminate spelling errors in agent messages, regardless of the language. Say farewell to spelling mistakes for good! This feature is only available if AI is activated.
Correct Spelling Errors on the Fly

Multi-Language Spelling Correction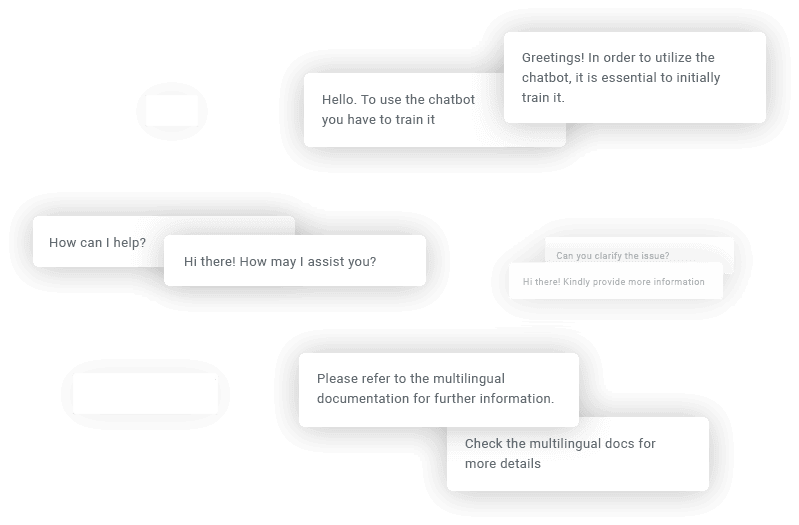 Elevate your messages instantly with our one-click rewriting feature, driven by the power of AI! Easily convey both friendliness and professionalism with absolute ease.
Enhance Your Messages with a Friendly and Professional Touch

Powered by OpenAI
Reports
Here's an overview of how RPAiX support chat and your agents are performing
Daily conversations

Missed conversations

Average conversations time

Registrations count

Subscribe and follow-up reports
Daily visitors

Daily leads

Daily users

Articles searches and views

Browsers and operating systems
Agents ratings

Agents response time

Average agent conversations time

Countries and languages

More available and more are coming!
Gather feedback on your customers' live chat experiences and use lessons learned to improve customer service. Check your agents' ratings and send post-chat messages.
Chat rating

Ratings report
Post-chat messages and surveys

Works with tickets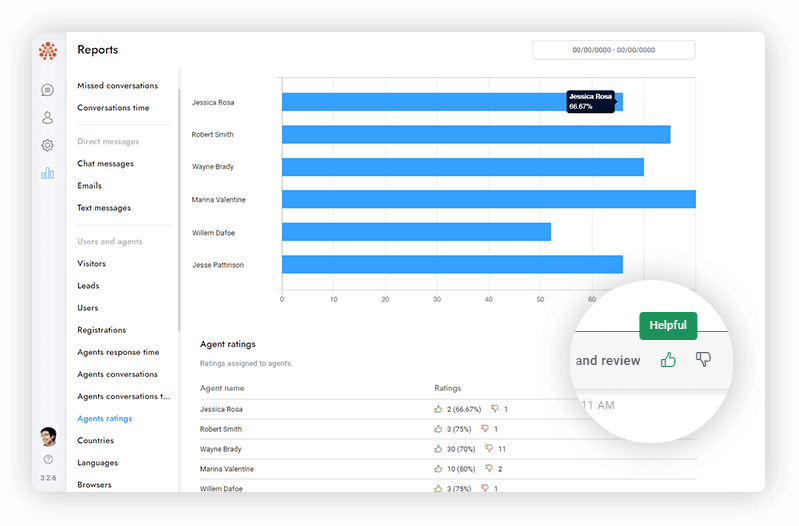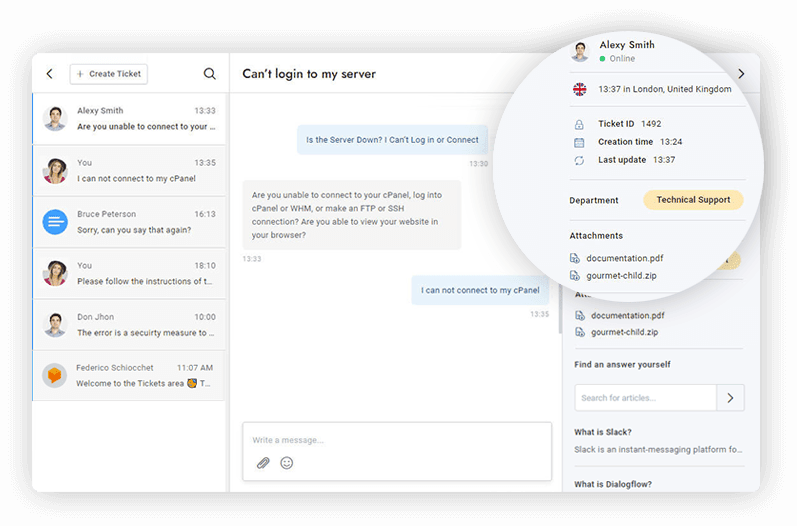 Offer your customers immediate help from a single interface by embedding customer ticket areas throughout your website. This feature requires the Tickets app.
If the office is closed or all agents are unavailable, send a message or display banners to the user. Personalize the message to only show it when and how it's most convenient for you.
Multiple message types and designs

Display timetable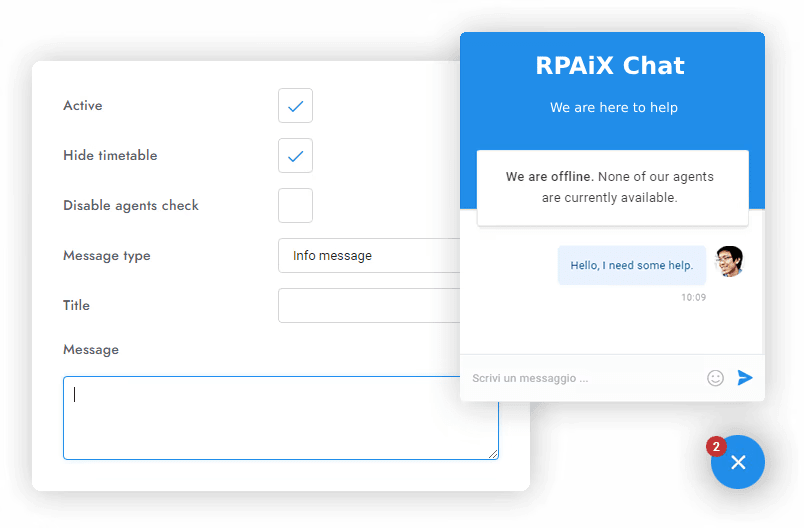 The RPAiX Support Chat offers an extensive range of tools for both small- and large-sized businesses.
Dialogflow CX and Dialogflow ES can access all features on this page.