TRUSTED
SOFTWARE DEVELOPMENT FOR STARTUPS
Software development for startups aims to help young companies transform their disruptive ideas into market-ready products.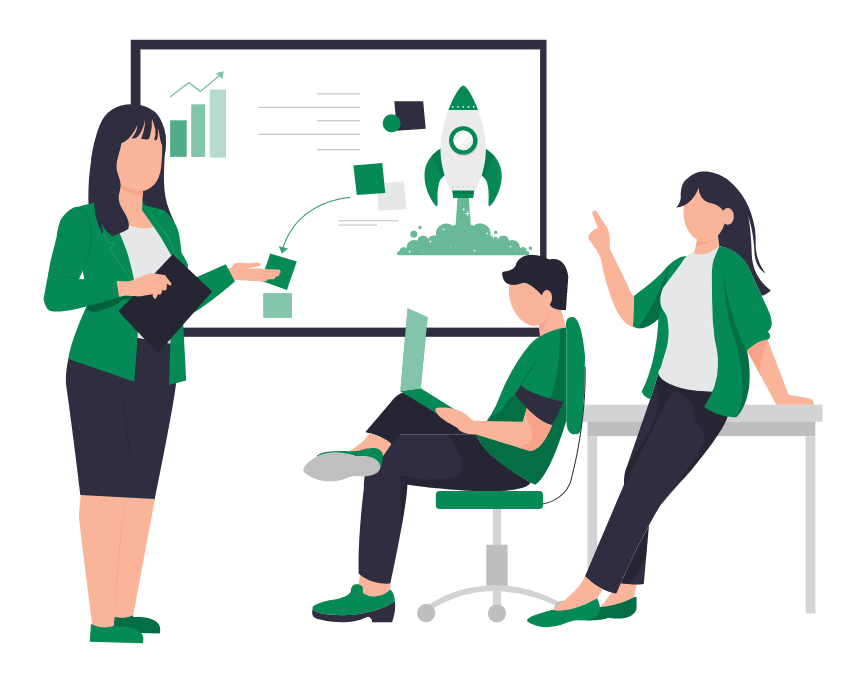 RPAiX is a software development company that has been serving Startups since 2012 under Uniwebb Software.
Tell us the service you are looking for
Click the button below to jump to the detailed description of the service that interests you.
SOFTWARE OUTSOURCING
Fuel Up Your Startup Growth!
RPAiX will help you to enter the market and remain in the game confidently. Our team includes software developers, software architects, developers, and QAs. Integration and support engineers are also available.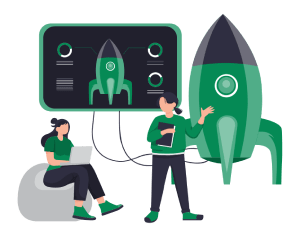 Software We Develop for Startups
Find out about each offering by clicking on the icons below
WHY RPAiX?
Key Company Numbers
Our Software Development Highlights
End-to-end software development - our team can plan, design software, develop, integrate, deploy and support software solutions.
Our in-house PMG

(project management Group) - our PMs have years of experience managing large complex projects with multiple vendors and teams.
At RPAiX, Services are built around strict agreed KPIs - business outcomes, quality of delivered software, code quality, development process efficiency, project time and costs (actual costs vs budget, etc. ), team's productivity, and customer/user satisfaction.
SAMPLE KPIS TO TRACK RPAiX TEAM'S PRODUCTIVITY

Deliver quality software quickly - the MVP/first functional version is ready within 1-2 months. Major releases are every two weeks. Minor releases are daily.
Compliance

with HIPAA, GAMP, PCI DSS, and other regulations..
OUR EXPERTS ARE CERTIFIED WITH
Among CLIENTS AND PARTNERS
About the quality of our work
I appreciated how excited Uniwebb Software (now RPAiX) was about the discovery period. Other software teams were blasé about my needs, but Uniwebb Software was engaging, and they seemed excited about their work. Additionally, I was impressed with how quickly their team understood what I wanted from my project. Uniwebb's AI engineers and data scientists are amazing, they were able to achieve 93% plus accuracy compared to 70-75% in academic environment!
I am very impressed by RPAiX team's quality, professionalism, understanding, and how efficient they developed and managed our large eCommerce web portal. I'm specially impressed by their AI marketing automation capability and how they saved me and my staff a ton of time in content creation.
I'm very pleased by Uniwebb' work (now RPAiX) building our mobile app. It will be a great help for inspectors, supervisors, managers, office clerks, and a backend system with both super admin and admin panel for its managers. With this app, now are managing our work more efficiently across all of our locations in US and Canada effectively. The app is user-friendly and easy to navigate. I highly recommend RPAiX to anyone looking for an excellent app developer.
Bo and his team designed and developed our eCommerce web portal. A very challenging job, and very pleased with the results. He and his team are highly recommended.
Bo was able to create a web based system that met our challenging requirements and we continue working with Bo and his team to this day. I highly recommend Bo and RPAiX.
Bo was very instrumental in building our eCommerce website. He's very knowledgable and easy to to work with. Thank you so much for the great work you've done for us.
Innovation Delivered
Software Development Steps
Innovation is Our Game in IT Development
Find out about our capabilities in each technology by clicking on the info boxes below
What Are The Software Types We Develop?
Below are the most popular categories and software types we offer. Click the links below to go to the appropriate pages.
We have successfully developed and delivered projects in over 40 industries.
RPAiX is a software company that develops and delivers software to enterprise customers, software product companies, and startups. We focus on industry trends and specific business requirements. To view our projects in the industry you are interested, click the information boxes below.
What Are The Software Development Methodologies We Employ?
SCRUM
SOFTWARE DEVELOPMENT METHODOLOGY - SCRUM
With Scrum method, Software development is done in Sprints, 2-3 week iterations with identified granular goals and backlogs. The list in orange is the common practice.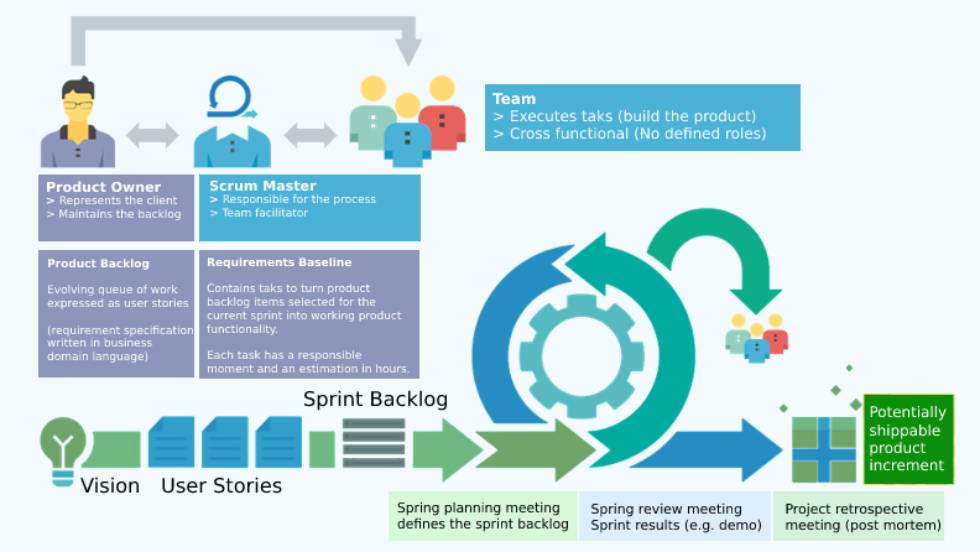 Dedicated team assigned to each project
Multiple team setup as needed
RPAiX resources embedded in the client team (mixed team)
All team members maybe from RPAiX or directly managed by other approved resources
Spring duration is 2 weeks
Sprint retrospective meeting
Advantage:
This method is ideal for any
product development
project that requires testing — midsize
custom software development
projects where software requirements cannot accurately be defined. Incremental development of significant complex software (which is easily divided into smaller functional pieces) can help you to start generating value quickly.
KANBAN
SOFTWARE DEVELOPMENT METHODOLOGY - KANBAN
Often the works is done in very short Sprints on a daily basis. Daily or every other day meetings are held to discuss progress and priorities.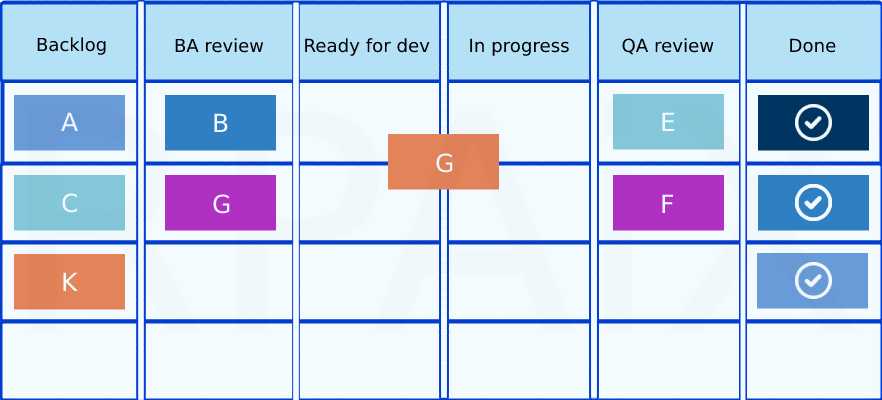 The team uses the Kanban board that provides a clear presentation of all:
Advantage: Best for software support and evolution projects
WATERFALL
SOFTWARE DEVELOPMENT METHODOLOGY - WATERFALL
Most suitable for small and midsize projects with clearly defined and unchanging requirements:
Projects requiring formal approvals (government projects and projects for big corporations).
Projects with strict compliance requirements.
Advantage: Most suitable for small and midsize projects with clearly defined and unchanging requirements
Note:
 It is common for many projects to combine different approaches or switch between them depending on the stage of the project. Our most frequent scenarios include 'Waterfall->Scrum' and 'Scrum-> Kanban'. Vendors should conduct a pre-switch introduction meeting or mini-training to ensure that the project runs smoothly from the beginning.
How We Ensure Quality Of Our Software Development Services
Quality controls:
Right off the bat, at the beginning of every software development, all functional requirements are defined, and architecture design is completed. We follow ISO 9001 quality management system.
Types of testing we offer at RPAiX:
Functionality, reliability, efficiency, stability, usability, compatibility, security, maintainability.
Note: We recommend that large, long-running projects be automated with functional (UI and API) and performance testing in order to maximize coverage and minimize costs.
Why Customers Choose RPAiX?
What Are Our Pricing Options At RPAiX?
Thank you, we will contact you soon !
Start your way with digital success
The final estimated price is :
Select the subject of your inquiry
Please describe your request
Please be informed that when you click the Send button RPAiX will process your personal data in accordance with our Privacy Policy for the purpose of providing you with appropriate information.
Summary
| Discount : | |
| --- | --- |
| Total : | |