TRUSTED
MVP DEVELOPMENT SERVICES
RPAiX has been providing end-to-end software development services to startups and enterprises and iterative agile software delivery since 2012.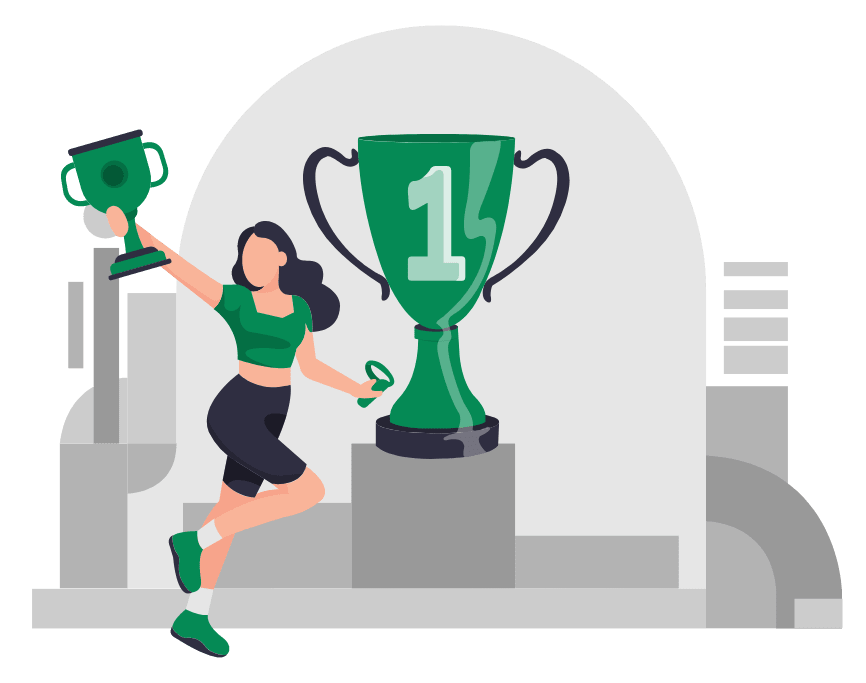 Minimum Viable Product (MVP) Design: The Essence
Minimum viable Product (MVP) development provides an opportunity for you to test your business assumptions and determine the demand for new products with minimal investments.
An MVP is commonly completed within 2 to 7 weeks. The development stage lasts between 2-5 day (for low-code/no-code development) to six months (for code-based development).
The costs of investing in a software-based MVP launch may range from 1/10 up to 1/2 – 1/3 of the final software price.
RPAiX assists product companies and enterprises in planning and building MVPs and transforming them into large-scale, cost-effective software.
MVP Implementation Steps
The complexity, novelty, and type of MVP product will all impact the number of MVP development steps needed and how long they take.
Here are the steps RPAiX takes to develop MVPs.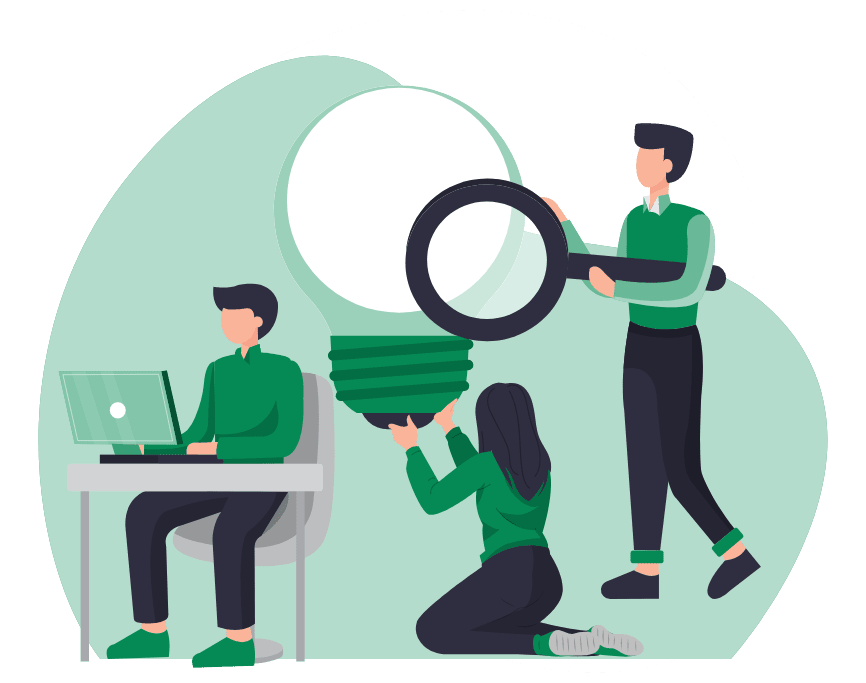 Step 1. Discovery and MVP planning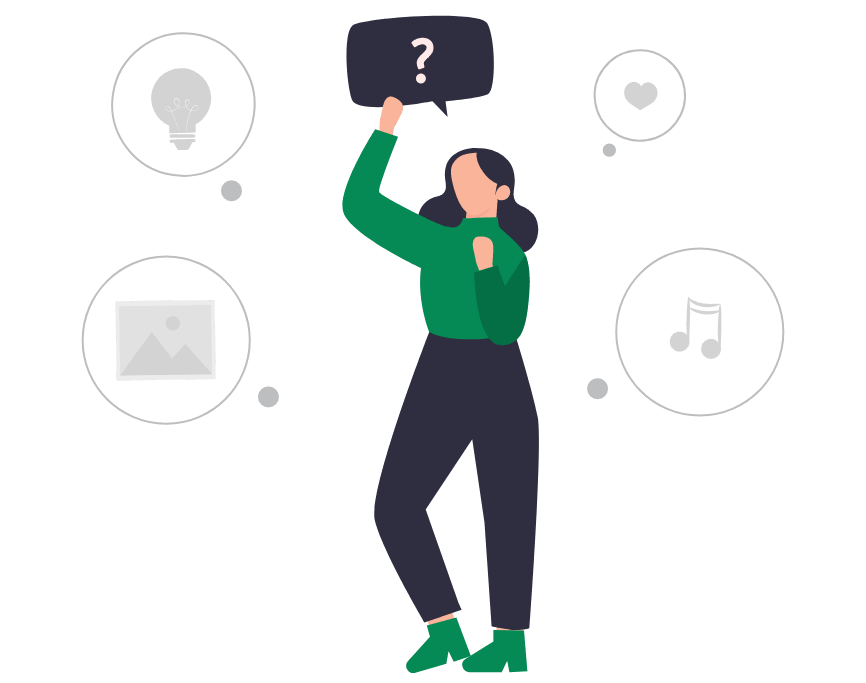 Step 2. Proof-Of-Concept (optional) and Rapid Prototyping (optional)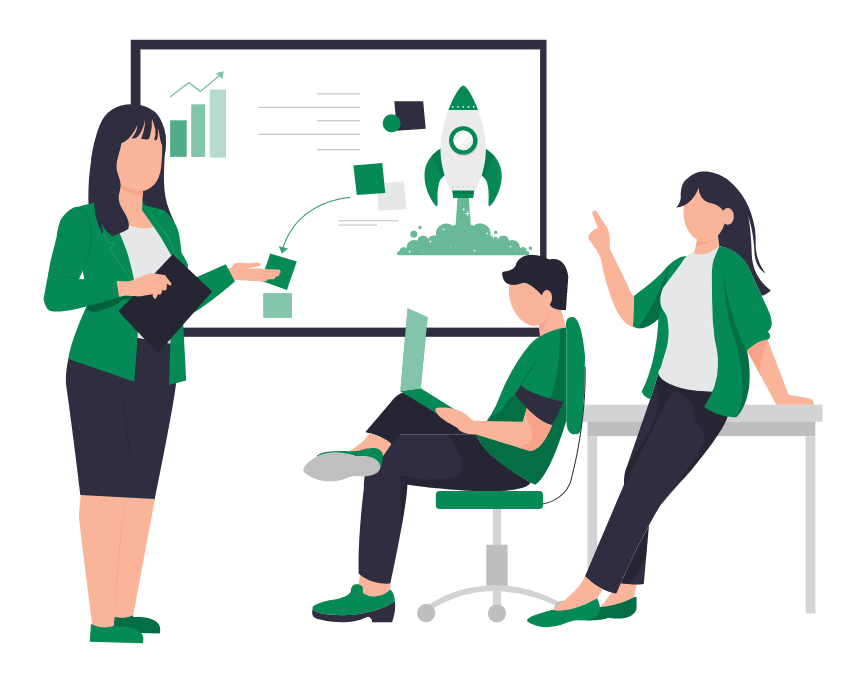 Step 3. MVP Development Project Planning
RPAiX defines the following during this stage:
MVP development project scope.
MVP development project deliverables.
MVP development budget planning.
The PM method (most often, one of the Agile options, e.g., Extreme programming (XP), Scrum span).
MVP development project timeline.
Scheduling and breakdown of MVP development projects into iterations, deliverables.
MVP development project risks charter.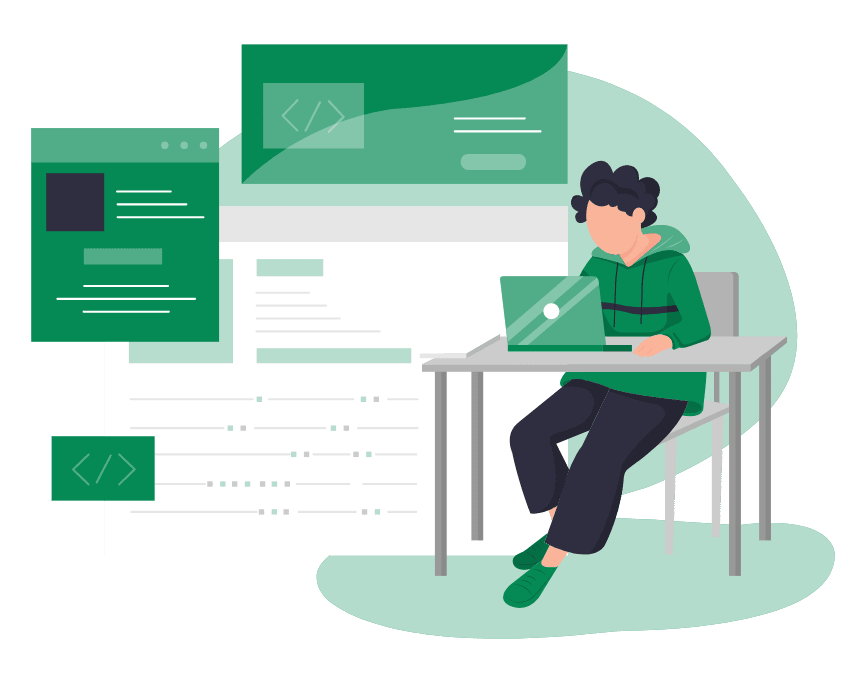 Step 4. MVP Development
No-code MVP development
(~1-2 days)
Every now and then, you can use minimal coding to test the market for a product or application. RPAiX uses these MVP types:
An MVP (for Products) – text or video that introduces your idea and helps customers evaluate demand through signup forms or requests. It also analyses the interest and prioritizes development.
A "flintstone" MVP is a way to advertise new software and then fake the automation of processes that you need it to do. It also handles them manually behind the scenes.
RPAiX plans a code-based MVP if a no-code MVP is successful. This will avoid getting overwhelmed by manual processes (a flintstone' MVP case) and help our customers stay ahead of their competitors.
code-based MVP development<
(~1-2 days)
RPAiX is a leader in these types of data:
Single-feature MVP Implementing one feature in future software that creates core value.
Piecemeal MVP is a way to create a product customized application version that includes its core features using pre-made elements created in your previous projects or open-source. You will likely update or replace any parts that have been reused later.
RPAiX typically has these stages when developing a software-based MVP:
1. MVP UX design
(2-5 days)
This stage's key deliverables are user personas, user journeys, and product conversions.
2. MVP UI design
(2-5 days)
RPAiX designs custom-designed user-facing components (buttons and menus, tabs) at this stage.
Best practice: Only include this stage if it is an MVP-worthy design. We use default themes to focus on MVP functionality.
3. MVP Coding
(2-6 months)
This stage incudes:
Backend development for building the MVP server-side and APIs.
Best Practice: RPAiX actively uses many cloud components and services from AWS and Azure to reduce development time and costs and speed up delivery.
Front-end Development To transform static interface images from UI designers into a fully functional MVP Client Side and to ensure it communicates with the server.
Testing runs parallel to development.
RPAiX has now delivered supporting documentation and a working MVP as a result.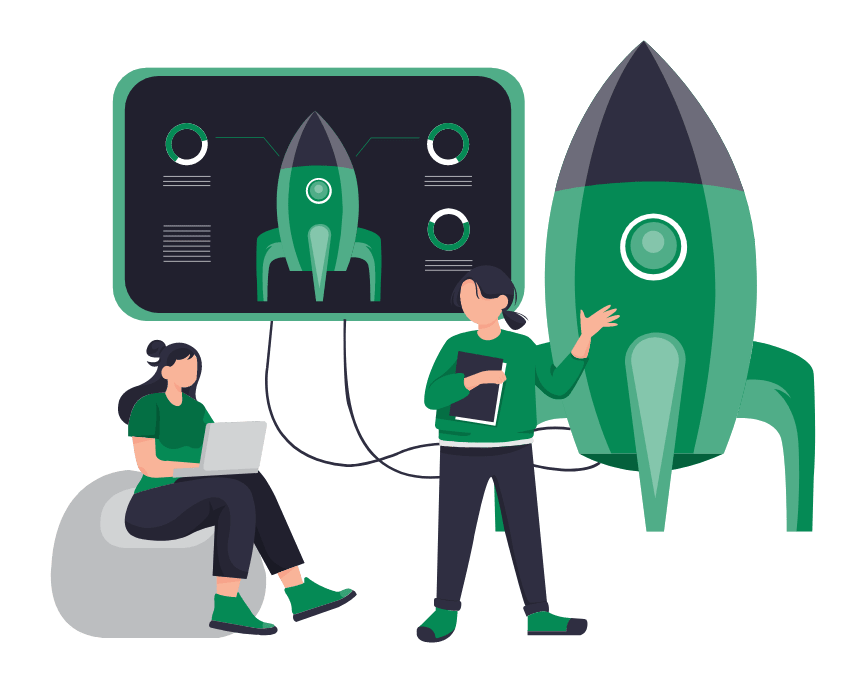 Step 5. MVP Launch and Further Iterations
The production environment is then deployed with ready-to-use software. Complex MVPs will require the software to move through testing and staging environments before being released. This allows the team safely to make any changes or correct mistakes.
RPAiX monitors the interactions between users and the MVP after the release. We:
Validate and redefine user stories
Identify and update a risk management program.
Change feature/features.
We either continue to develop the MVP or create new software to meet the growing needs of our users when the MVP is validated by the market or has positive business results.
SOFTWARE OUTSOURCING
Have Full Confidence in Your Product Idea?
RPAiX will assist you in finalizing the concept of your product, and then become your development partner to bring it into reality.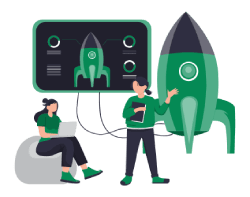 Software We Develop
Find out about each offering by clicking on the icons below
WHY RPAiX?
Key Company Numbers
OUR EXPERTS ARE CERTIFIED WITH
Among CLIENTS AND PARTNERS
About the quality of our work
I appreciated how excited Uniwebb Software (now RPAiX) was about the discovery period. Other software teams were blasé about my needs, but Uniwebb Software was engaging, and they seemed excited about their work. Additionally, I was impressed with how quickly their team understood what I wanted from my project. Uniwebb's AI engineers and data scientists are amazing, they were able to achieve 93% plus accuracy compared to 70-75% in academic environment!
I am very impressed by RPAiX team's quality, professionalism, understanding, and how efficient they developed and managed our large eCommerce web portal. I'm specially impressed by their AI marketing automation capability and how they saved me and my staff a ton of time in content creation.
I'm very pleased by Uniwebb' work (now RPAiX) building our mobile app. It will be a great help for inspectors, supervisors, managers, office clerks, and a backend system with both super admin and admin panel for its managers. With this app, now are managing our work more efficiently across all of our locations in US and Canada effectively. The app is user-friendly and easy to navigate. I highly recommend RPAiX to anyone looking for an excellent app developer.
Bo and his team designed and developed our eCommerce web portal. A very challenging job, and very pleased with the results. He and his team are highly recommended.
Bo was able to create a web based system that met our challenging requirements and we continue working with Bo and his team to this day. I highly recommend Bo and RPAiX.
Bo was very instrumental in building our eCommerce website. He's very knowledgable and easy to to work with. Thank you so much for the great work you've done for us.
Thank you, we will contact you soon !
Start your way with digital success
The final estimated price is :
Select the subject of your inquiry
Please describe your request
Please be informed that when you click the Send button RPAiX will process your personal data in accordance with our Privacy Policy for the purpose of providing you with appropriate information.
Summary
| Discount : | |
| --- | --- |
| Total : | |