TRUSTED
IT OUTSOURCING SERVICES
IT outsourcing services at RPAiX allow you to engage top-notch professionals worldwide in your projects. These services include software and hardware, website and software development, quality assurance, and migrations to the Cloud. As a result, companies can outsource their processes to cut development costs, advance their product or services with a small staff, and scale up without interviewing hundreds.
What to Expect from IT Outsourcing by RPAiX?
Increase Performance, Save Time and Money with our IT Outsourcing Services
Model of Cooperation We Support
SOFTWARE OUTSOURCING
Software Development Outsourcing Stats
Did you know that more than 50% of Fortune 500 Companies Outsource software development?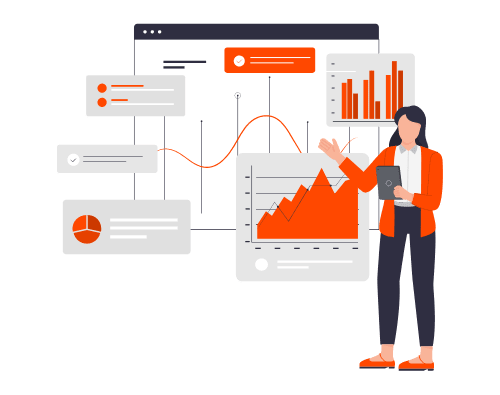 Software We Develop
Find out about each offering by clicking on the icons below
WHY RPAiX?
Key Company Numbers
I appreciated how excited Uniwebb Software (now RPAiX) was about the discovery period. Other software teams were blasé about my needs, but Uniwebb Software was engaging, and they seemed excited about their work. Additionally, I was impressed with how quickly their team understood what I wanted from my project. Uniwebb's AI engineers and data scientists are amazing, they were able to achieve 93% plus accuracy compared to 70-75% in academic environment!
I am very impressed by RPAiX team's quality, professionalism, understanding, and how efficient they developed and managed our large eCommerce web portal. I'm specially impressed by their AI marketing automation capability and how they saved me and my staff a ton of time in content creation.
I'm very pleased by Uniwebb' work (now RPAiX) building our mobile app. It will be a great help for inspectors, supervisors, managers, office clerks, and a backend system with both super admin and admin panel for its managers. With this app, now are managing our work more efficiently across all of our locations in US and Canada effectively. The app is user-friendly and easy to navigate. I highly recommend RPAiX to anyone looking for an excellent app developer.
Bo and his team designed and developed our eCommerce web portal. A very challenging job, and very pleased with the results. He and his team are highly recommended.
Bo was able to create a web based system that met our challenging requirements and we continue working with Bo and his team to this day. I highly recommend Bo and RPAiX.
Bo was very instrumental in building our eCommerce website. He's very knowledgable and easy to to work with. Thank you so much for the great work you've done for us.
Innovation is Our Game in IT Development
Find out about our capabilities in each technology by clicking on the info boxes below
Why Customers Choose RPAiX?