A Personal Journey into the World of AI-Driven Customer Service
A Tale by Bo Sepehr
Dear Readers,
I am Bo Sepehr, the CEO of RPAiX. Today, I'm not just introducing our company; I'm sharing a personal journey interwoven with the genesis of RPAiX — a path that winds from the financial halls of Lehman Brothers to the pioneering frontiers of AI and customer service.
The Turning Point in My Career
2008, the year of the financial crisis, marked a pivotal turn in my life. As a top producer at Lehman Brothers, my layoff came not just as a professional shock but as a profound moment of introspection. I was more than a victim of circumstance; I was a family man, burdened with the responsibility of providing for my wife and eight-year-old daughter during one of our hardest financial periods.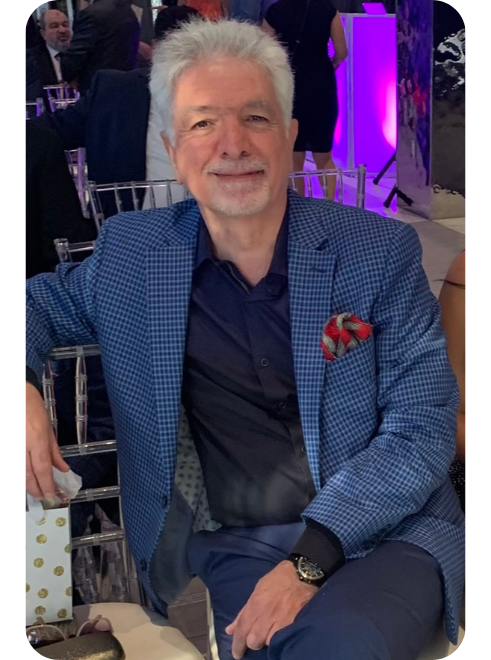 The Birth of Uniwebb Software
In the midst of this storm, I found a beacon of hope in technology. With a background in Molecular Biology, the logical path seemed science. Yet, my heart was drawn to the vast potential of the tech world. I decided to take control of my destiny, embarking on a self-taught journey into the realms of HTML, CSS, and C#. This two-year odyssey of intense learning laid the foundation for Uniwebb Software in 2012 and later, the birth of RPAiX.
The Advent of RPAiX and AIX
As Uniwebb delved into AI applications, the vision for RPAiX crystallized. Our mission: harnessing AI, especially Conversational AI and Natural Language Processing (NLP), to redefine customer service. Fast forward to 2022, we partnered with OpenAI, establishing RPAiX, LLC., dedicated to revolutionizing customer service with our creation, AIX – an advanced live chat platform that blends OpenAI's ChatGPT with Google Dialogflow.
Redefining SaaS Support with AI
Our journey at RPAiX has been about reimagining SaaS support. Our AI solutions have evolved from advanced ticketing systems to dynamic customer service, driven by feedback and user needs. AIX stands as a testament to our commitment to continuous innovation and empathetic, intelligent service.
Tailoring SaaS Pricing to Business Needs
Understanding the diverse needs of businesses, we crafted flexible subscription plans . From free trials to transparent billing, we ensure that managing finances with RPAiX is straightforward and hassle-free.
SaaS User Engagement: Keeping Your Customers Hooked
Innovation lies at the heart of our user engagement strategies at RPAiX. We focus on enhancing onboarding, activation, and retention, infusing gamification and personalization to captivate our users.
Leveraging ChatGPT for Business
Our integration of ChatGPT in business isn't just about interaction; it's about crafting meaningful customer journeys. This approach, backed by sentiment analysis and voice recognition, transforms customer engagement.
The Backbone of Our Technology: AI Bot Platforms
Built on NLP, machine learning, and deep learning, our platform's neural networks are fine-tuned for speech recognition, providing valuable insights and continually enhancing our chatbot strategies.
Partnering with RPAiX has not only enhanced our operational efficiency but has also allowed us to connect with our clients on a deeper level. Their team's ongoing support and the platform's continuous evolution reflect a commitment to excellence that resonates deeply with our values at D'Best Home Health.
Real-Time Chat Solutions
Our real-time chat solutions address immediate needs, with features like chat routing and escalation, ensuring a seamless customer experience.
AI Marketing: Fueling Business Growth
In today's data-driven world, our AI marketing tools offer predictive analytics for precise segmentation and targeting, empowering businesses with effective marketing strategies.
Join Us on This Exciting Journey
As we move forward, RPAiX remains dedicated to pushing the boundaries of AI in customer service. My personal journey, from the upheaval at Lehman Brothers to leading RPAiX, is a story of resilience, innovation, and transformative AI. I invite you to join us on this exciting journey, as we explore the limitless possibilities of AI and reshape the world of customer service.
Warm regards,
Bo Sepehr, CEO of RPAiX
Discover the Magic of AIX!
Effortlessly expand your reach to broader and more diverse audiences
for unparalleled business growth.