Hire dedicated React.js Developers
A team of over 200 talented tech professionals.

40+ React.js engineers with 5+ year of experience

Software solutions of high quality for startups and SMEs

RPAiX React.js developers have helped over 100+ successful startups.
Why Hire Dedicated React.js Developers at RPAiX?
Hire English-Speaking React.js Developers
To Boost Your Team!
Few words from our developers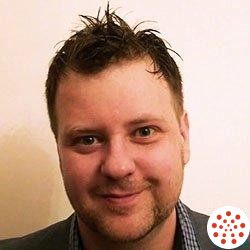 software development
allowed me to manage various projects, from simple social media apps to complex high-load systems. Customers' ideas are what drive me to new accomplishments. We find new solutions to real problems every time we face them. It is truly unique.
My 15+ years of experience in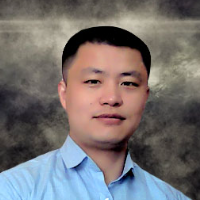 With over 10+ years of experience in full-stack development and delivering user-centric software and solutions, diverse projects, ambitious goals, and myriad challenges are just three guiding principles that keep us going. RPAiX is what I love about it. It allows me to get involved in meaningful projects that bring real value to our customers. To create high-quality software products.
Our Business Models to HIre React.js Developers
Steps to Hire React.js Developers
Requirements Analysis
We will thoroughly analyze your requirements to hire senior React software engineers. This stage will allow you to describe your professional experience, list the soft and hard skills you are looking for, and establish the project scope. Finally, we will send you the Resume of React developers based on your requirements and set a date for an interview.
INTERVIEW
This phase will evaluate the soft (communication, problem-solving, etc.) aspects. You will also assess the intricate (knowledge of JavaScript, React.js elements such as DOM tags, etc.) React developers' skills. You can evaluate whether the candidate is a good fit for your company or team and then make the final decision.
Hire React.js Candidates
Once you have found the right React developers, you can begin the hiring process. First, we discuss all project details, including deadlines, scope, and other deliverables. We then sign a contract with you and, if needed, an NDA agreement.
Hire Top React.js Developers to Augment Your Team
With Quality Curated Talents!
Fetch API

Axios

Frisbee

WebSockets
Figma

Adobe Creative Cloud

Sketch App
Frequently Asked Questions
What are the skills of a Reac.js developer?
Experienced React developers have a solid knowledge of JavaScript, DOM, and React.js components. A senior React software engineer must also be familiar with React.js workflows like Redux or Flux and front-end development tools such as Webpack, Babel, and others.
How do I assess the competence of a React.js developer?
Reviewing React developers' portfolios and CVs will help you assess their professional experience. Interviewers should also ask about React.js elements like classes, functions, and methods for building a web application.
Which pricing model should I use for my React project?
Two pricing models are used by us: Time & Material (T&M) and Fixed Price. Both are good for long-term and medium-term contracts. A fixed Price is a good option if your project has a limited or medium scope. The Time & Material model will allow you to pay only for completed tasks and the time spent on the project.
What is the Onboarding Process for React Developers?
RPAiX's React developers are onboarded differently for outsourcing and outstaffing services. The client must sign an NDA when necessary and provide information about the project.
It's crucial to give access to documentation and explain organizational processes during the last step. Also, a React developer must be familiar with team environments and collaboration.
Once we have found the correct number of React developers to work on a project, the outsourcing service will initiate the onboarding process. The client then shares details about their workflow and deadlines.
Hire Top React.js Developers to Augment Your Team
With Quality Curated Talents!
Thank you, we will contact you soon !
Start your way with digital success
The final estimated price is :
Select the subject of your inquiry
Please describe your request
Please be informed that when you click the Send button RPAiX will process your personal data in accordance with our Privacy Policy for the purpose of providing you with appropriate information.
Summary
| Discount : | |
| --- | --- |
| Total : | |