DISCOVERY
PHASE SERVICES
Software Development Projects
Do Not risk losing your market, losing valuable time, and disappointing potential customers – your end-users.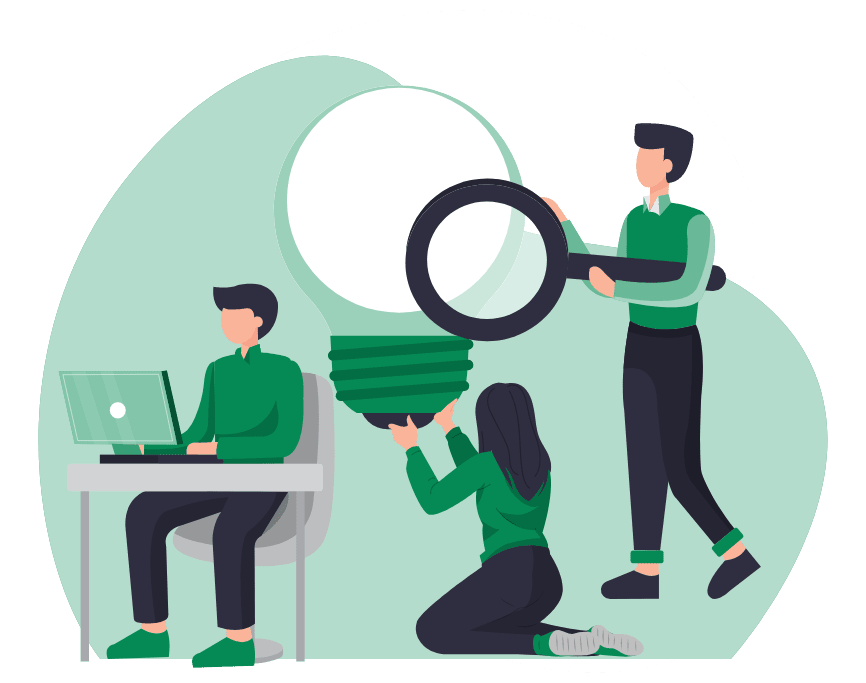 Dedicated to Discovery. Committed to Care.
What is a Discovery Phase?
Software development discovery is the process of defining features and business details for a product and identifying any technical and business implications. This includes identifying all user and business requirements and specifications. Customers receive a prototype and all documentation necessary to begin the development process.
You may also need to modify the project in development. Software development's discovery phase lets you precisely understand what you can do at a particular point and where it leads you. It also helps you see how the whole development process will change. It does not slow you down, but it changes the direction.
Finally, we strongly recommend discovering all specifications and needs in the middle or at the end of a project if you haven't done so already. It will allow you to spot any mistakes and correct them before it is too late.
Discovery Phase Specialists
The discovery phase of the process is complex. It requires collaboration from many different specialists.
Increase Performance, Save Time and Money with our IT Outsourcing Services
Benefits of working with RPAiX
How long will a

DISCOVERY

PHASE take?
It depends on numerous factors: idea maturity, domain complexity, product phase, etc.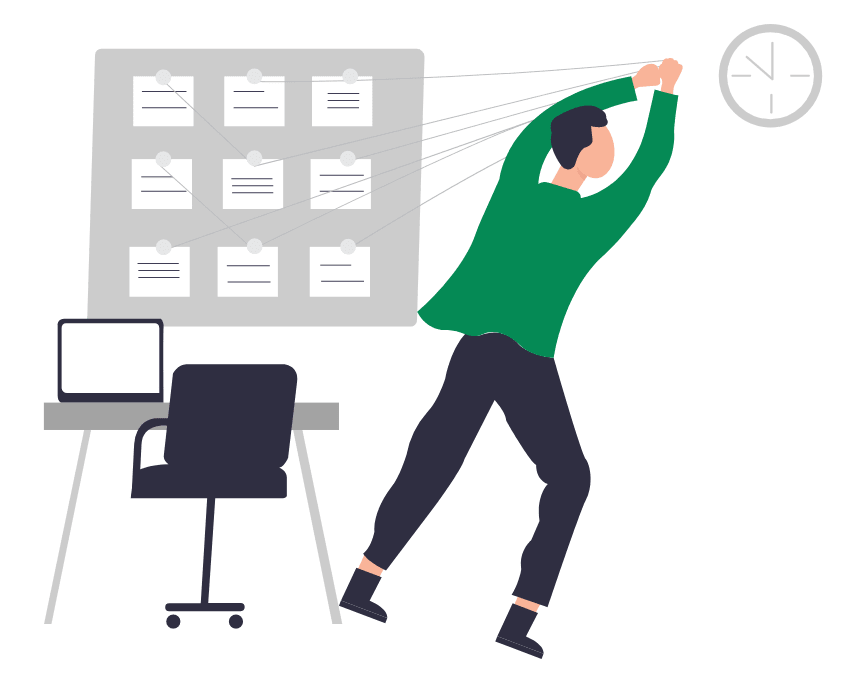 Below are some examples of situations where it is crucial to understand the importance and purpose of the discovery phase in projects:
Why Discovery Phase is Essential?
At RPAiX, we believe the discovery phase of software development is necessary, regardless of the project size.
WHY RPAiX?
Key Company Numbers
What DO You DO During the Discovery Phase?
1- Collection of Information
Definition of the target audience.
What are the trends and ideas that these people have in common? How can they communicate between themselves and brands? What problems or requests do they have? You can find the perfect combination between the software and your needs by providing honest, detailed, and accurate answers.
Communication and collaboration with stakeholders
The next stage in the project discovery phase for software development is communication with all stakeholder groups and top management. Documentation, planning, goal setting, and KPIs are all primary goals.
Market Analysis
Data are what turn an idea into action. This is the place to conduct a thorough market study and analyze its characteristics and features. Based on this data, the chapters for the road map have been developed.
Identifications of competitors
This is where the key tasks lie: to assess how competitive the market is, identify key competitors and their strengths and drawbacks, and then make efficient use of the information.
Mind mapping allows you to organize data and ideas in a way that helps you see the connections and dependencies between them.
It helps you understand how ideas interact and what works best for your specific project.
The Product Requirement document, also known as the PRD, contains all technical requirements for the project.
It is a written model of the future application and consists mainly of the features list.
A prototype is an interactive version of the application you want. The prototype can be used to verify the concept and also to show that the idea is technically possible. It becomes evident at what point technical complications might occur.
It's not easy to deliver a perfect product the first time. Therefore, testing and receiving feedback from users is essential. In addition, the prototype polishing techniques allow for error correction and implementation of necessary changes.
6- Determining scope and work method
After defining our goals and requirements, we determine the resources required to achieve them.
7- Preparation for the development process
The finalized technical documentation includes the code audit results and product architecture. This structure underlies the entire project, showing how the software's functional elements interact.
A roadmap is a guideline showing how the product development process works. It allows the management and development team to have complete transparency regarding all stages and their order, navigate the timings and milestones and follow the established plan.
The company will provide you with an accurate and detailed estimate simultaneously with the roadmap development. This estimate can include possible deviations from your development plan that could affect the budget and timing.
Consequently, after the discovery phase of a software project, the client is notified:
Clickable prototype

Cost proposal & estimate

Functional requirement document

Solution architecture scheme

Project plan / Roadmap
How We Start Your Discovery Project?
Discovery can take up to several months, depending on the project. However, the discovery phase of software development usually breaks down into four simple steps.
About the quality of our work
I appreciated how excited Uniwebb Software (now RPAiX) was about the discovery period. Other software teams were blasé about my needs, but Uniwebb Software was engaging, and they seemed excited about their work. Additionally, I was impressed with how quickly their team understood what I wanted from my project. Uniwebb's AI engineers and data scientists are amazing, they were able to achieve 93% plus accuracy compared to 70-75% in academic environment!
I am very impressed by RPAiX team's quality, professionalism, understanding, and how efficient they developed and managed our large eCommerce web portal. I'm specially impressed by their AI marketing automation capability and how they saved me and my staff a ton of time in content creation.
I'm very pleased by Uniwebb' work (now RPAiX) building our mobile app. It will be a great help for inspectors, supervisors, managers, office clerks, and a backend system with both super admin and admin panel for its managers. With this app, now are managing our work more efficiently across all of our locations in US and Canada effectively. The app is user-friendly and easy to navigate. I highly recommend RPAiX to anyone looking for an excellent app developer.
Bo and his team designed and developed our eCommerce web portal. A very challenging job, and very pleased with the results. He and his team are highly recommended.
Bo was able to create a web based system that met our challenging requirements and we continue working with Bo and his team to this day. I highly recommend Bo and RPAiX.
Bo was very instrumental in building our eCommerce website. He's very knowledgable and easy to to work with. Thank you so much for the great work you've done for us.
How Much Will a Discovery Cost?
A custom software project's discovery phase can cost from $5k up to $15k, depending on its size and scope.
If you don't want UX/UI, the discovery project will only cost $5-9k. It won't take longer than a month. It is an excellent option for a moderately complicated software development project lasting between 3 and 12 months. It is not necessary to have a very detailed development plan.
Discovery costs vary depending upon the project's complexity and the deliverables needed. For example, it will cost you between $10-20k if your project includes UX/UI design and detailed specifications. However, this is rare and usually applies to large multicomponent systems.
Questions if Discovery Phase of Your Project Will Pay Off?
We can help you decide the best way to proceed in your case. You are searching for an experienced team to help you determine the cost of your software development project and guide you through discovery.