Creator
 Membership Platform
Creator Membership platform developed by RPAiX,  allows content creators to monetize their content by receiving subscriptions from their followers.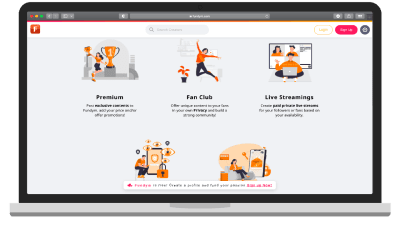 SaaS Development for any Business Size
What is Fundym Creator Mameberhip Platform?
Fundym creator membership platform allows content creators, YouTubers, Instagramers, Designers, Developers, Photographers or any other branch to monetize their content by receiving subscriptions from their most loyal followers or just anyone who likes their work.
Benefits of Fundym, Creator Membership Platform:
Paid and Free Live Streaming - Earn money with amazing #TikTok style #gift system
Payment Gateways: Start selling your services or products with Fundym's range of payment gateways.
Video Chat: public / private Paid and Free video chats
Fiat and Virtual Currencies
Fundym's Virtual Currency or Point System: Buy and redeem points for exclussive purchases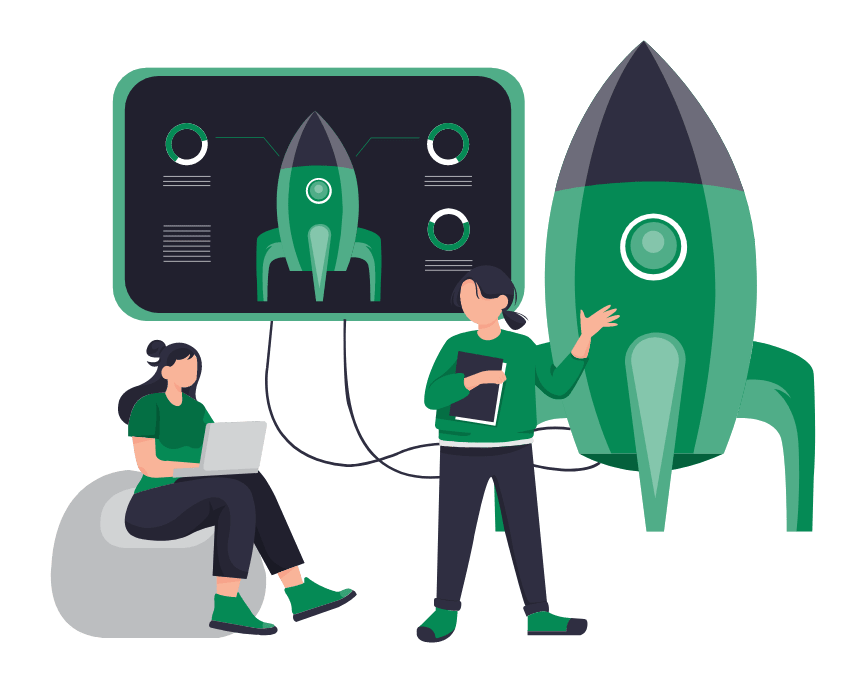 Technologies We Work With
Increase Performance, Save Time and Money with our IT Outsourcing Services
Benefits of working with RPAiX
Answer 6 Questions to receive a Tailored Service Offering
We have prepared a simple service configurator that will help you to outline your specific business requirements and not forget about any of the challenges you might face.
Thank you, we will contact you soon !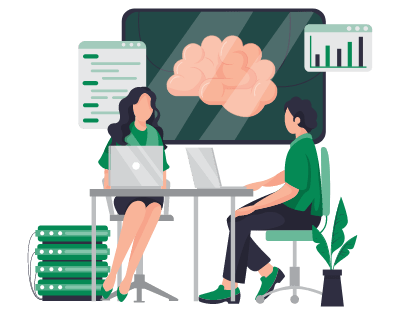 SOFTWARE OUTSOURCING FOR PROFESSIONAL SERVICES
Get new service delivery opportunities and automate operations!
RPAiX's IT team will review your current business operations and recommend and implement IT solutions that will increase your business productivity and help it grow.
WHY RPAiX?
Key Company Numbers
About the quality of our work
I appreciated how excited Uniwebb Software (now RPAiX) was about the discovery period. Other software teams were blasé about my needs, but Uniwebb Software was engaging, and they seemed excited about their work. Additionally, I was impressed with how quickly their team understood what I wanted from my project. Uniwebb's AI engineers and data scientists are amazing, they were able to achieve 93% plus accuracy compared to 70-75% in academic environment!
I am very impressed by RPAiX team's quality, professionalism, understanding, and how efficient they developed and managed our large eCommerce web portal. I'm specially impressed by their AI marketing automation capability and how they saved me and my staff a ton of time in content creation.
I'm very pleased by Uniwebb' work (now RPAiX) building our mobile app. It will be a great help for inspectors, supervisors, managers, office clerks, and a backend system with both super admin and admin panel for its managers. With this app, now are managing our work more efficiently across all of our locations in US and Canada effectively. The app is user-friendly and easy to navigate. I highly recommend RPAiX to anyone looking for an excellent app developer.
Bo and his team designed and developed our eCommerce web portal. A very challenging job, and very pleased with the results. He and his team are highly recommended.
Bo was able to create a web based system that met our challenging requirements and we continue working with Bo and his team to this day. I highly recommend Bo and RPAiX.
Bo was very instrumental in building our eCommerce website. He's very knowledgable and easy to to work with. Thank you so much for the great work you've done for us.
Thank you, we will contact you soon !
Start your way with digital success
The final estimated price is :
Select the subject of your inquiry
Please describe your request
Please be informed that when you click the Send button RPAiX will process your personal data in accordance with our Privacy Policy for the purpose of providing you with appropriate information.
Summary
| Discount : | |
| --- | --- |
| Total : | |