Drive Your Sales Forward with AIX: The Ultimate AI-Powered Live Chat Solution for Auto Dealers
Boost engagement, streamline customer support, and elevate your dealership's online experience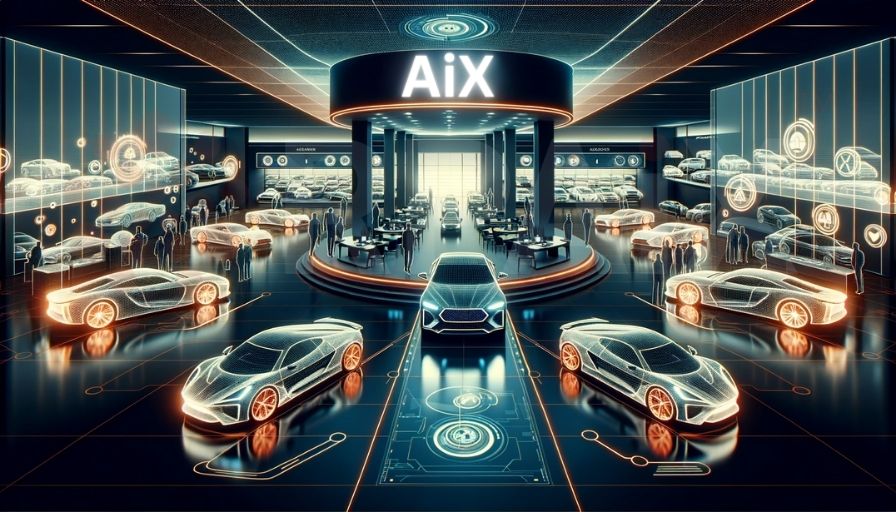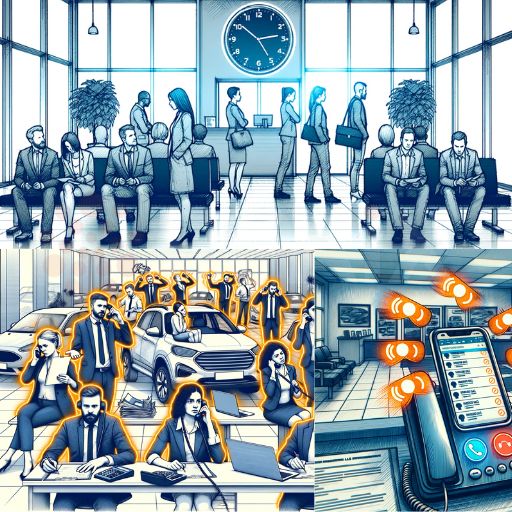 Keeping Up with Rapid Technological Change: As digital tools and platforms evolve, dealerships must adapt quickly to stay competitive.
Training and Skill Gap: Not all staff members may be equipped to handle advanced digital tools, leading to a skill disparity.
The Challenge
The Auto Dealer's Challenge.
In the fast-paced world of auto sales, every lead is precious. Yet, dealers often struggle with responding in real time, resulting in missed opportunities. With the rise of digital showrooms, how can you stay responsive 24/7?
High Expectations from Digital-Savvy Consumers: Modern customers expect quick, accurate, and personalized responses.
Missed Opportunities Due to Off Hours: Potential buyers often research during non-business hours, leading to missed real-time engagement.
Managing Multi-Channel Inquiries: Dealers must juggle leads coming in from various platforms like social media, email, website, and third-party listing sites.
Inconsistent Customer Experience: Different staff may provide varied levels of information or service quality, leading to an inconsistent brand experience.
Balancing Automation and Personal Touch: While automation speeds up processes, maintaining the human element is crucial for building trust.
Data Overwhelm: With vast amounts of data generated by digital interactions, extracting actionable insights can be daunting.
Introduction
Introducing AIX for Auto Dealers
AIX revolutionizes your dealership's online presence. With cutting-edge AI technology, our live chat solution is not just another chatbot—it understands, engages, and converts visitors into loyal customers.
Experience the future of automated customer support today!"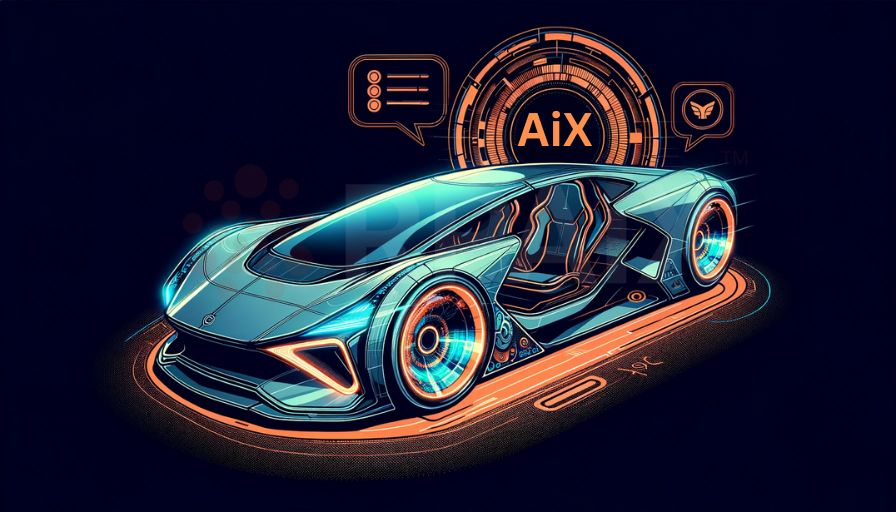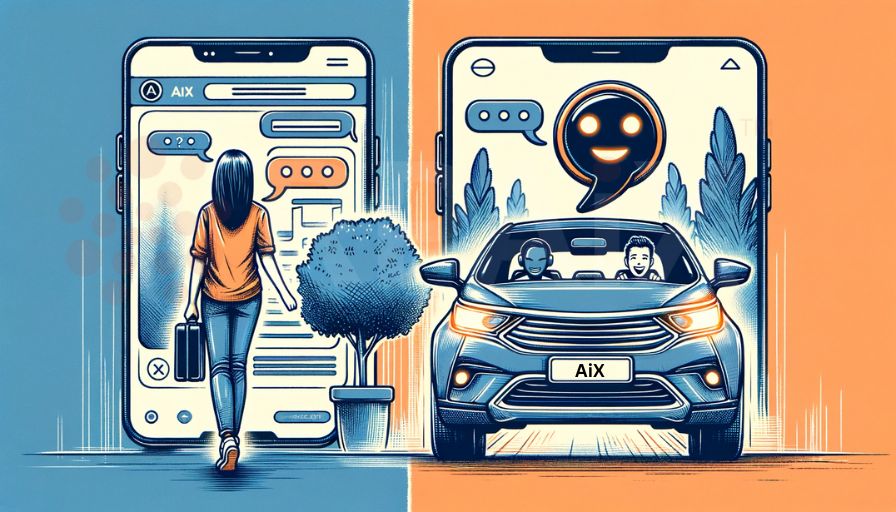 Introduction
Features & Benefits
Instant Response: Round-the-clock AI-driven responses ensuring no lead is left behind.
Inventory Browsing: Let customers seamlessly browse your car inventory via chat.
Book Test Drives: A streamlined process for users to book their next test drive.
Integration Ready: Easily integrate AIX with your existing CRM and sales tools.
Start Your Hassle-Free AI Journey Today!
Introduction
Success Stories/Case Studies
Dealerships across the country have transformed their customer experience with AIX. From increasing sales leads by 50% to reducing customer wait times, read about the tangible impact of integrating our AI-powered platform.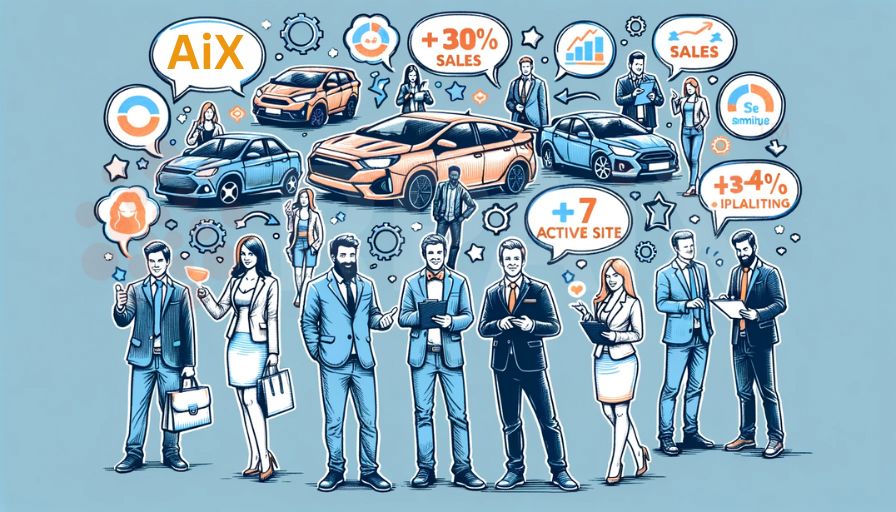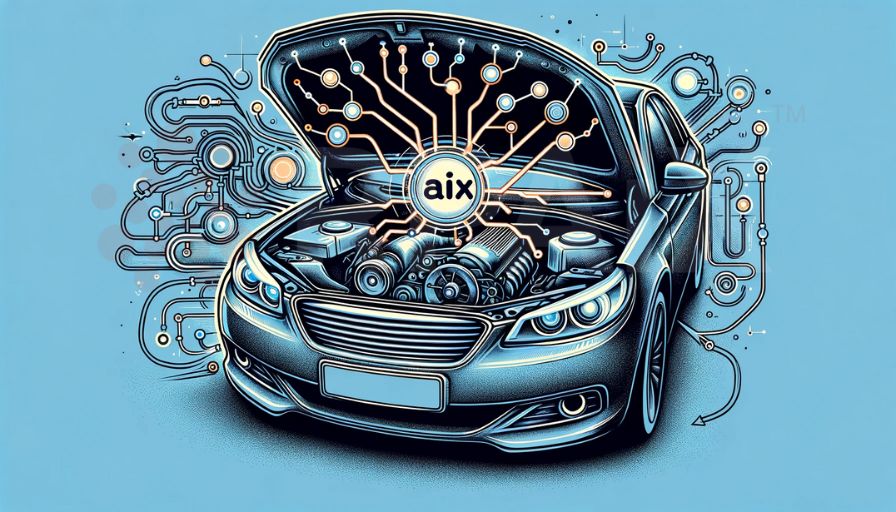 Integrating AIX is as simple as 1-2-3! From the initial setup to unleashing its full potential, embark on a hassle-free journey of AI-driven automation.
Functions
Customization & Integration
Every dealership is unique, and so is our solution. Customize AIX to fit your branding, and effortlessly integrate with popular CRMs like Salesforce, HubSpot, and more.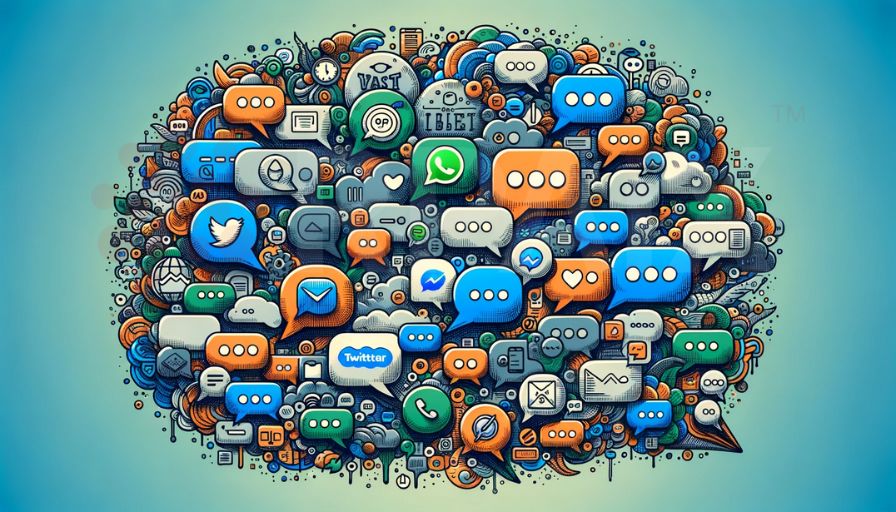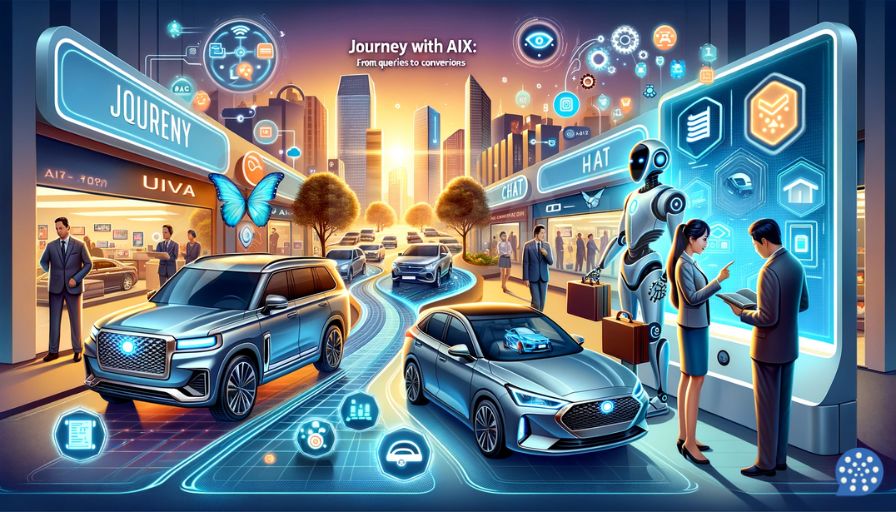 AIX Solution
AIX's Solution: Power & Precision
In today's digital age, mere answers won't suffice. A sophisticated and responsive system can be the difference between a one-time interaction and a lifelong customer. At RPAiX, we've harnessed the prowess of AI to not just respond, but to actively engage.
Invest in the future. Choose the AIX package that aligns with your dealership's goals. With transparent pricing and unparalleled features, see the ROI soar.
Dive into a tale of digital transformation in the auto dealership world.
Journey with AIX: From Queries to Conversions.
Imagine a world where every potential customer feels heard, valued, and catered to, where technology isn't just an accessory but an ally in amplifying success. Curious? Let's embark on a narrative adventure with AIX, where we explore the future of auto dealerships, today. Dive in, and let the story unfold…
FREQUENTLY ASKED QUESTIONS (FAQ)
Got questions about AIX? We've got answers. Dive into our frequently asked questions and discover how AIX is changing the game for dealerships everywhere.
What exactly is RPAiX's Managed Service?
AIX is an AI-powered Livechat chatbot platform tailored for the unique needs of auto dealerships. With AIX, dealers can engage with potential customers in real-time, 24/7, offering instant responses and personalized interactions.
How effective is AIX in handling customer queries?
RPAiX's unique AI technology ensures that not only does AIX swiftly resolve 75% of customer queries, but it also achieves an impressive 95% accuracy rate. As it continues to interact and learn, this accuracy can further increase, making the chatbot even more reliable and efficient in addressing customer needs.
Is there a learning curve for my staff?
AIX is user-friendly and intuitive. Additionally, we provide comprehensive training and resources to ensure your team can maximize the platform's benefits.
Can AIX handle inquiries in multiple languages?
AIX is multilingual-capable, ensuring that dealerships can cater to a diverse customer base without language barriers.
How does AIX improve lead conversion?
AIX ensures immediate response to inquiries, personalized user interactions based on browsing patterns, and data-driven insights which can significantly boost lead conversion rates.
How does AIX differ from other chatbot platforms?
AIX is built with the auto industry in mind. From integration with inventory systems to understanding automotive jargon, AIX provides a seamless and industry-specific user experience.
Can AIX integrate with my dealership's current systems?
Yes, AIX's powerful API allows it to integrate smoothly with most dealership management systems, CRMs, and other software tools you currently use.
How does AIX handle after-hour inquiries?
With AIX, after-hour inquiries are no longer a concern. The chatbot is available 24/7, ensuring that potential buyers receive immediate and relevant responses, no matter the time of day.
What if a customer wishes to speak to a human?
While AIX can handle a majority of inquiries, it is also designed to seamlessly transfer more complex or specific queries to a live agent when necessary.
Is the data secured?
Data security is paramount to us. AIX employs advanced encryption and security protocols to ensure customer and dealership data remains confidential and protected.
Ready to Simplify AI? Let Our Experts Take the Lead!