AI POWERED LIVE CHAT SOFTWARE FOR SALES
AiX, an Artificial Intelligence-driven live chat by RPAiX can automate customer communication. Our optimized Live Chatbot platform for the conversational market can save you time and increase productivity and your revenues.
Why Use AiX For Your Sales and Marketing?
AUTOMATIC INVITATION
Reach out to customers via the checkout page to increase sales
With AiX's automated messages, engage customers at checkout, facilitating order completion and decreasing cart abandonment rates.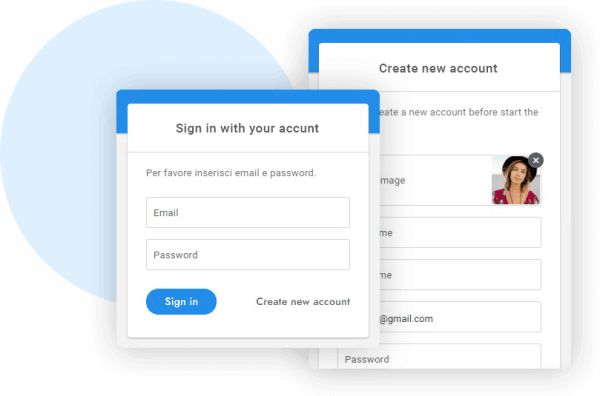 CAPTURE LEADS
Collect more sales leads
Use a pre-chat form to automatically collect visitor information and generate qualified leads for your website.
RPAiX CHABOTS
Automate your sales processes
AiX conversational bot can be used to answer customer queries, generate leads and then transfer these leads to your sales team.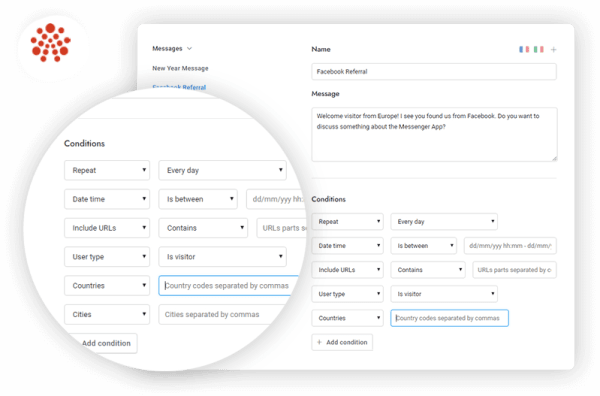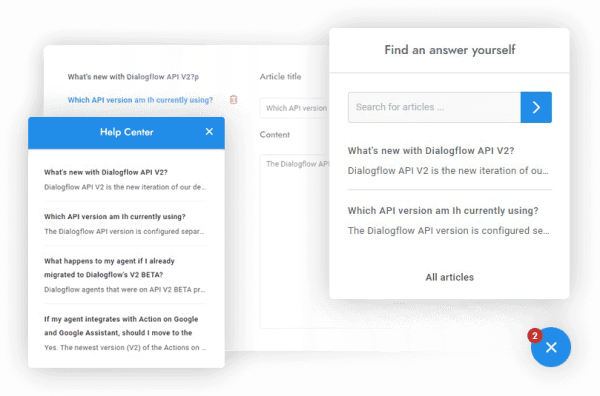 KNOWLEDGE BASE ARTICLES
Customers empowered with self-service
Your online store can have a knowledge base that provides easy access to payment details, shipping, returns, and delivery information. Customers will benefit from your assistance, clearing up their doubts and resulting in more sales.
CHATBOT FOR MULTIPLE WEBSITES
Use AiX on multiple websites.
Deploy AiX on multiple websites dedicated to your diverse products at no additional cost. Enable your sales team to address queries from various sites using a single app.
BRAND LOYALTY
Focus on Customer Retention
Customers with positive online store experiences are likely to purchase more and become loyal. Using saved replies, typing insights, and adding emojis adds flair and expedites response times, ensuring standout customer service.
MULTILINGUAL
Sell Internationally
AiX enables global sales by presenting its widget in the visitor's native language, simplifying chat initiation for international customers.
YOUR VISITOR'S BEHAVIOR
Know Your Customers
Through AiX chat, your sales team can track prospects' page visits, gaining insights to tailor offers, understand customers better, and boost sales.
NOTIFICATIONS
Never Miss A Sales Opportunity
AiX ensures you never miss a chat or sales opportunity. Receive immediate notifications on any device, and if a chat lingers unanswered, AiX seamlessly transfers it to another sales manager.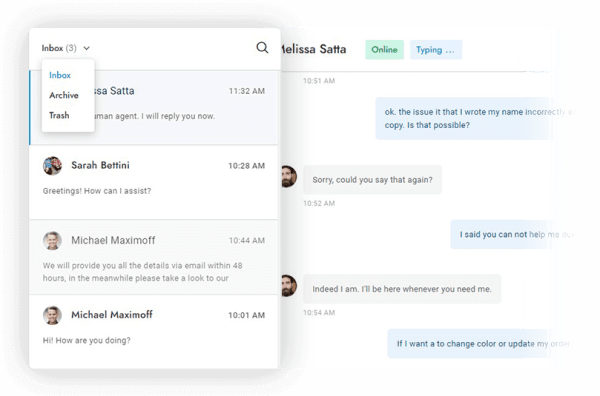 CHAT HISTORY
Keep an eye on the messages sent by your operators
Review and analyze chat histories and observe live operator messages to identify strengths and areas for improvement in your sales team.
NOTIFICATIONS
Seamless Chat Management with AiX: Never Miss an Opportunity
AiX notifications ensure you never overlook a chat or sales opportunity. Receive instant alerts on any device. If a chat goes unanswered, AiX promptly redirects it to another sales manager.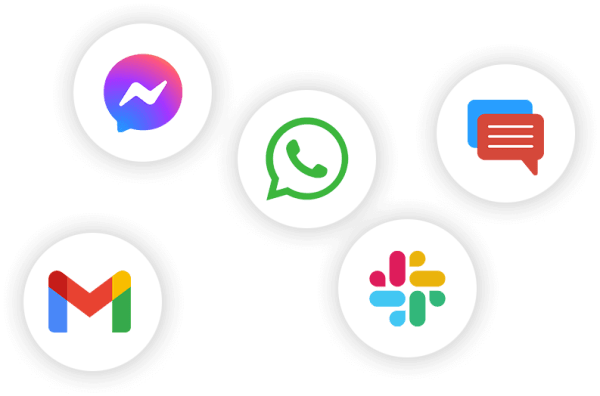 API AND INTEGRATIONS
Connect RPAiX Support Chat to Other Apps You are Using
Analyze your chat history and monitor the operators' messages live to discover strengths and weaknesses in your sales reps.
Discover the Magic of AIX!
Effortlessly expand your reach to broader and more diverse audiences
for unparalleled business growth.