BETTER WAYS
TO CONNECT WITH CUSTOMERS
AI Powered Live Chat Features by RPAiX  have a beautiful design, performance, and innovative features that make it a seamless experience. Explore our features below: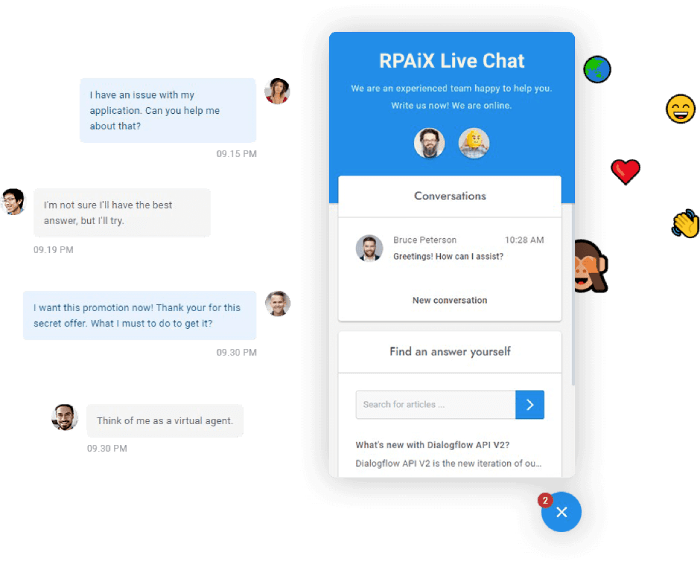 NO TRIALS, JUST FREE ACCESS
Train Your Own Data with Chat-GPT: Up to 100 Messages, No Programming Knowledge Required
Looking for a taste of enterprise-level capabilities without the hassle of trials? Look no further. Our basic free account at RPAiX Chat gives you a direct pass to experience the power of our platform, complete with select enterprise features, all without the limitations of a traditional trial.