Enjoy more features with RPAiX. New features coming soon.
Improve Your Workflow with Innovative AI-Powered Live Chat Features
RPAiX Live Chat offers a variety of features that can help you save agents' time. Give your staff the tools to increase customer service efficiency and arm them with the right tools.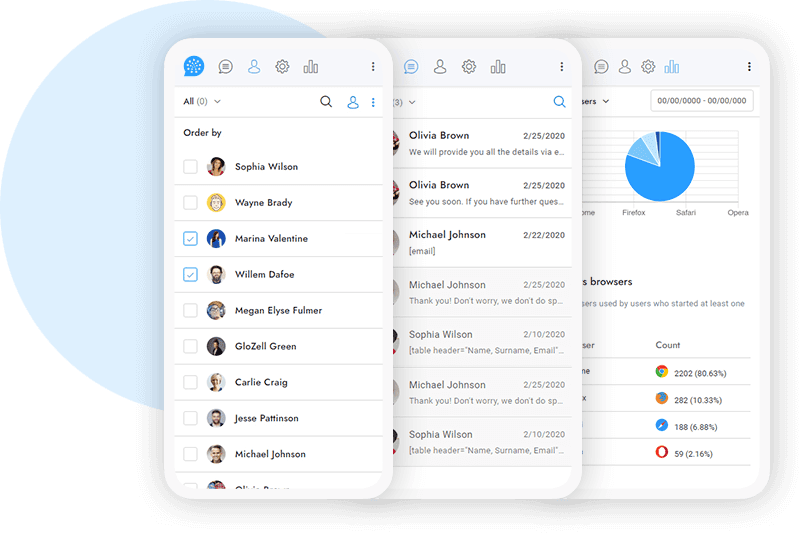 Mobile App
Mobile App for Android & iOS
Make your Android or iOS devices a customer service hub. Talk to your customers through our innovative, progressive web application for Android and iOS. It's quick and easy, and it works great.
ADVANCED PWA
Progressive Web App
RPAiX Live Chat administration section is a progressive web application that can be installed both on Windows and Macs. Also, it can be installed on Windows and Macs and any other apps on your mobile devices.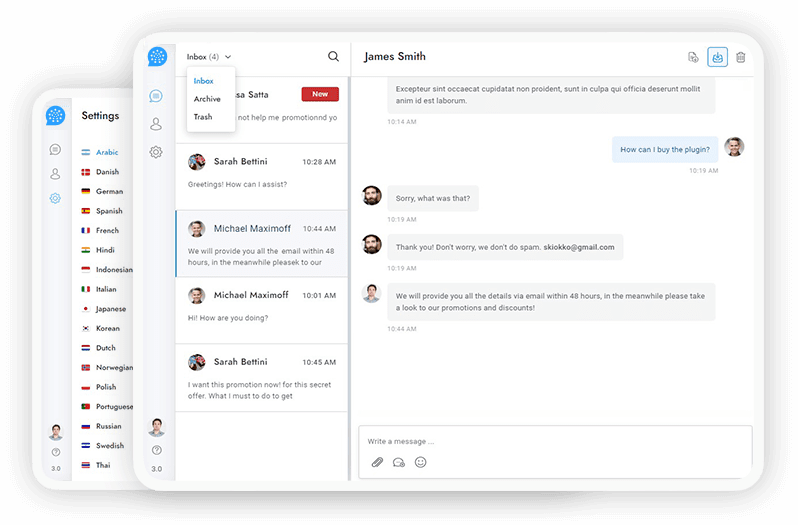 SAVE AN ADDITIONAL 30%
Launch Giveaway Offer
Limited time offer to the first 100 users only.
Enterprise features included in the Free plan.
0

days
00

hr
00

min
00

sc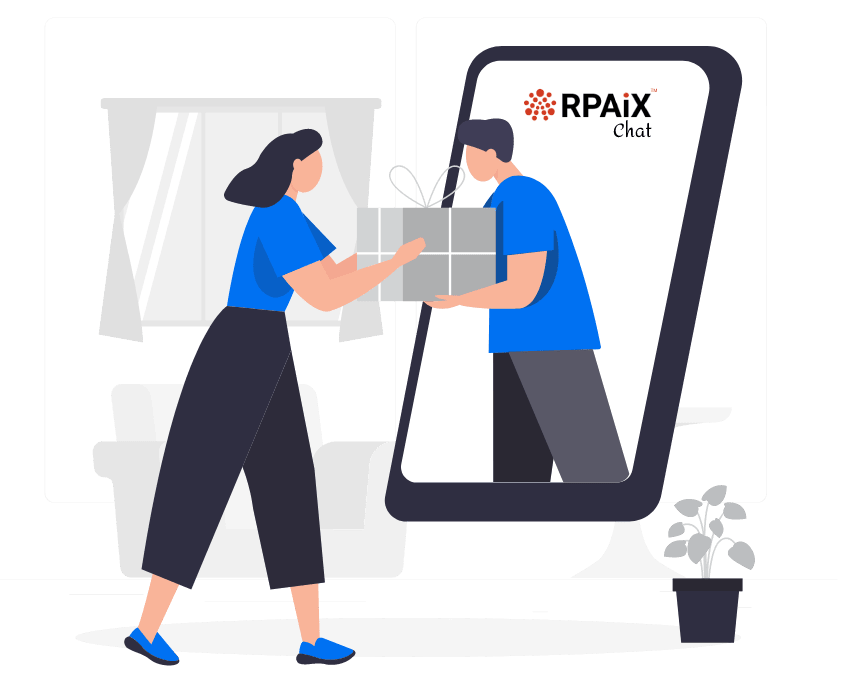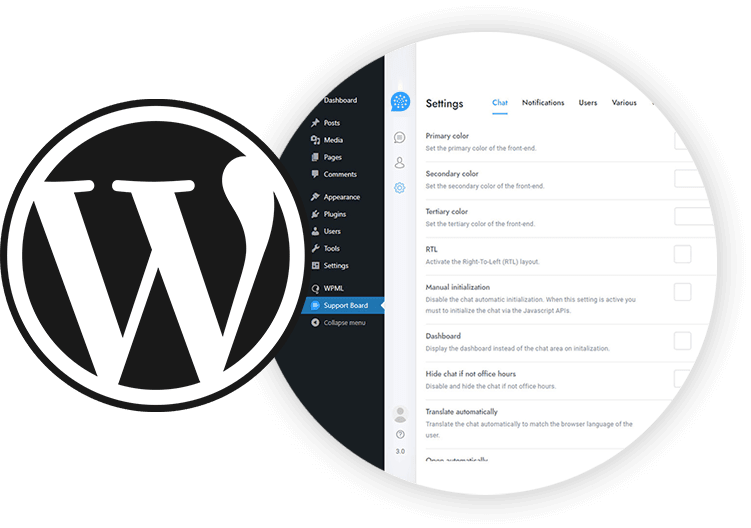 AUTOMATIC SYNCHRONIZATION
Wordpress Integration
RPAiX Live Chat for WordPress allows you to synchronize WordPress users with admins seamlessly. Your agents may also log in to the admin section without entering WordPress.
MULTI-LINGUAL
Multilingual and RTL
RPAiX Live Chat is multilingual, with RTL directions and translations available in 41 languages. You can add translations to your custom content to make it multilingual. In addition, you can use automatic language detection software.
Already translated in 41 languages

Option to easily add new translations
Automatic language detection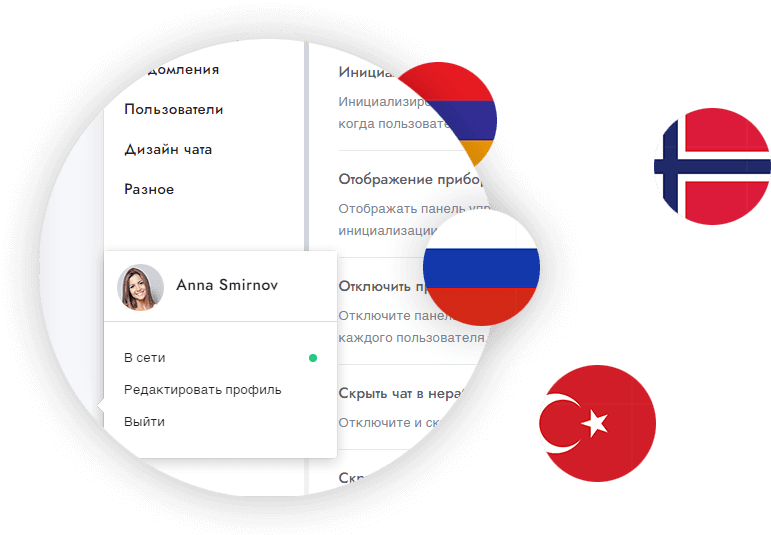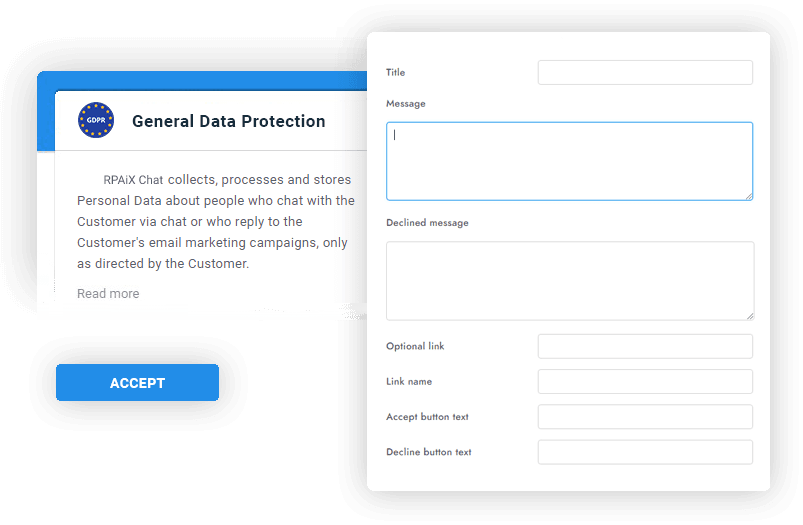 PRIVACY
Privacy Acceptance and GDPR
Before you open a chat, ask your users to read the terms of services, privacy policies, and GDPR. Then, you can eliminate all legal worries with just a few clicks.
Europe GDPR and privacy terms acceptance

Multilingual
DESIGN TO MATCH YOUR BRAND
Design Customization
You can customize your chat widget to reflect your brand with just one click. You can also edit CSS in seconds!
Set the header background image

Change agents or brand headers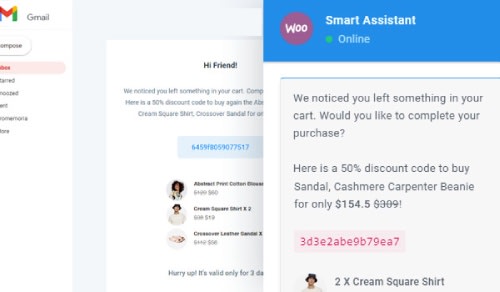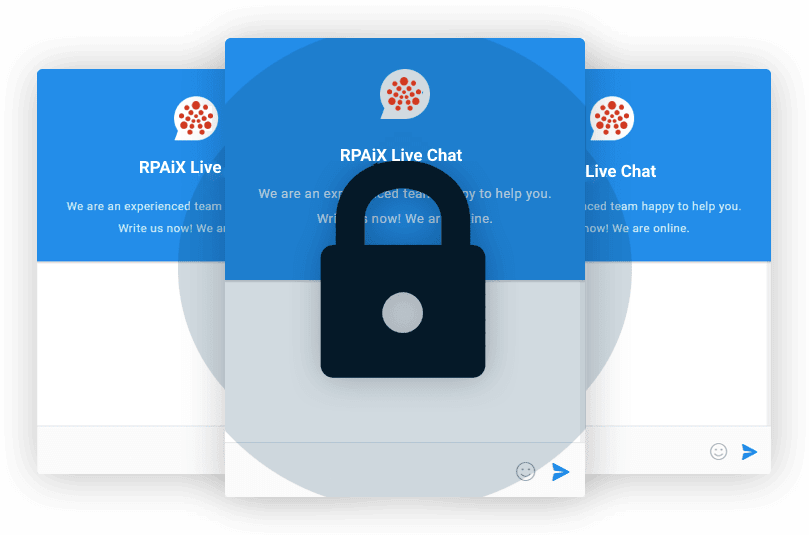 TOP SECURITY
Security Is Our Top Priority
RPAiX Live Chat's security is paramount. Security audits are conducted periodically by our security experts. In addition, we constantly implement the most current security technologies and keep abreast of the latest security threats.
Periodic security audits

AES-256-bit encryption
Latest security technologies

We stay up to date
INLINE PANEL
Inline Panel and Full Screen Chat
Transform a chat into an interactive panel and place it wherever you want, be it full-screen, minimal, or just as you wish. You have a lot of customization options. 
Customization flexibility

Modern and minimal design
Easy to use

We stay up to date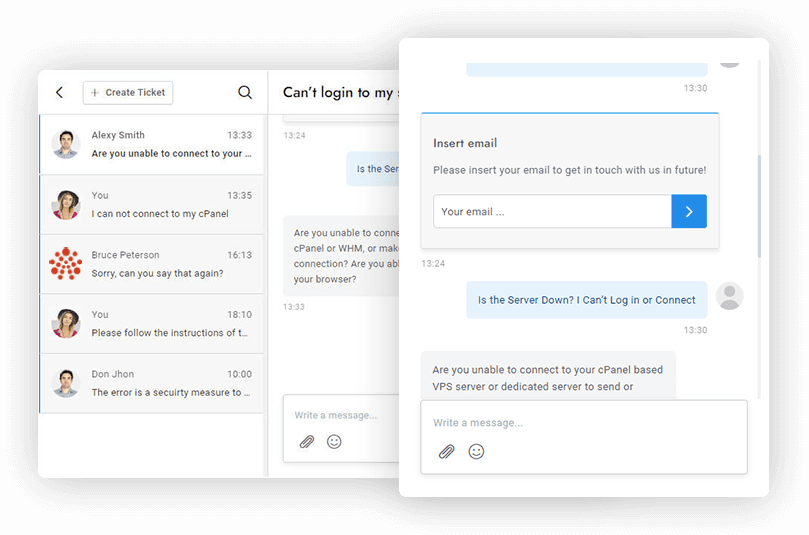 TOP PERFORMANCE
Built with Performance in Mind
Speed is everything. RPAiX Live Chat can use Webhooks instead of AJAX and HTTP requests which slow down the server. In addition, we optimized the performance of the most expensive tasks to ensure that the software runs smoothly on all websites, even those with high traffic, and on shared hosting servers with limited resources.
Fully asynchronous, both front-end and admin.

Resource-saving mode when the chat is inactive

Built for high-traffic websites

Built for limited-resource hosting

Ultra-compact source code

The most lightweight plugin for WP Rocket
Your data is never sold to third-party companies.

All conversations, user details, and other data are stored on your server.

We don't have access to any of your data

Your data is shared if you use some of our apps; see details here

You own all of your data

Excellent privacy solution
DATA SECURITY
Your Data. Your Privacy
Big data has become a precious commodity. Unfortunately, data breaches have become commonplace. RPAiX Live Chat is unlike other large tech companies that violate their users' privacy, even chat solutions. We will ensure that you retain complete control over all data.
MULTI-DEPARTMENT
Departments
Let your users pick the right department to start a conversation. Then, to ensure they can only access the conversations that have been assigned, assign departments to agents.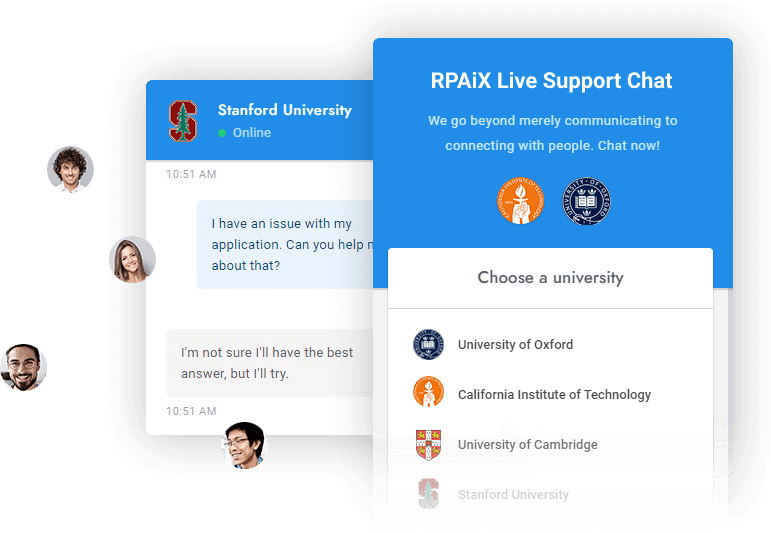 Additional Features
You will love the extensive list of our live chat features. In the future, there will be many more.